5 Apps to Enhance Your Active Lifestyle
Have you selected the right applications to enhance your life?
Photo Source: Erikka Boccia
As of the first quarter of 2019...app users could choose to download between 2.6 million Android, and 2.2 million iOS apps.  
That's a lot of apps to choose from and you probably have your hand picked favorites on your home screen.  But we're here to remind you that your phone is a tool if used with intention.
Those applications on your phone are dictating and shaping your life.  Apps can shape our future self and persuade people to take real-life actions that lead to long-term behavior change and ultimately shape how they live their lives. 
Pro tip: Delete any app that doesn't serve you purpose and remove any mindless scrolling apps that get you distracted. 
(A little distraction is good for you though, check out: Top 5 Stress Relief Games in 2019)
So whether you're into hiking + camping, cycling, or any outdoor activities that drives your life, we've selected these 5 free phone apps to enhance your active lifestyle.  
1. MyFitnessPal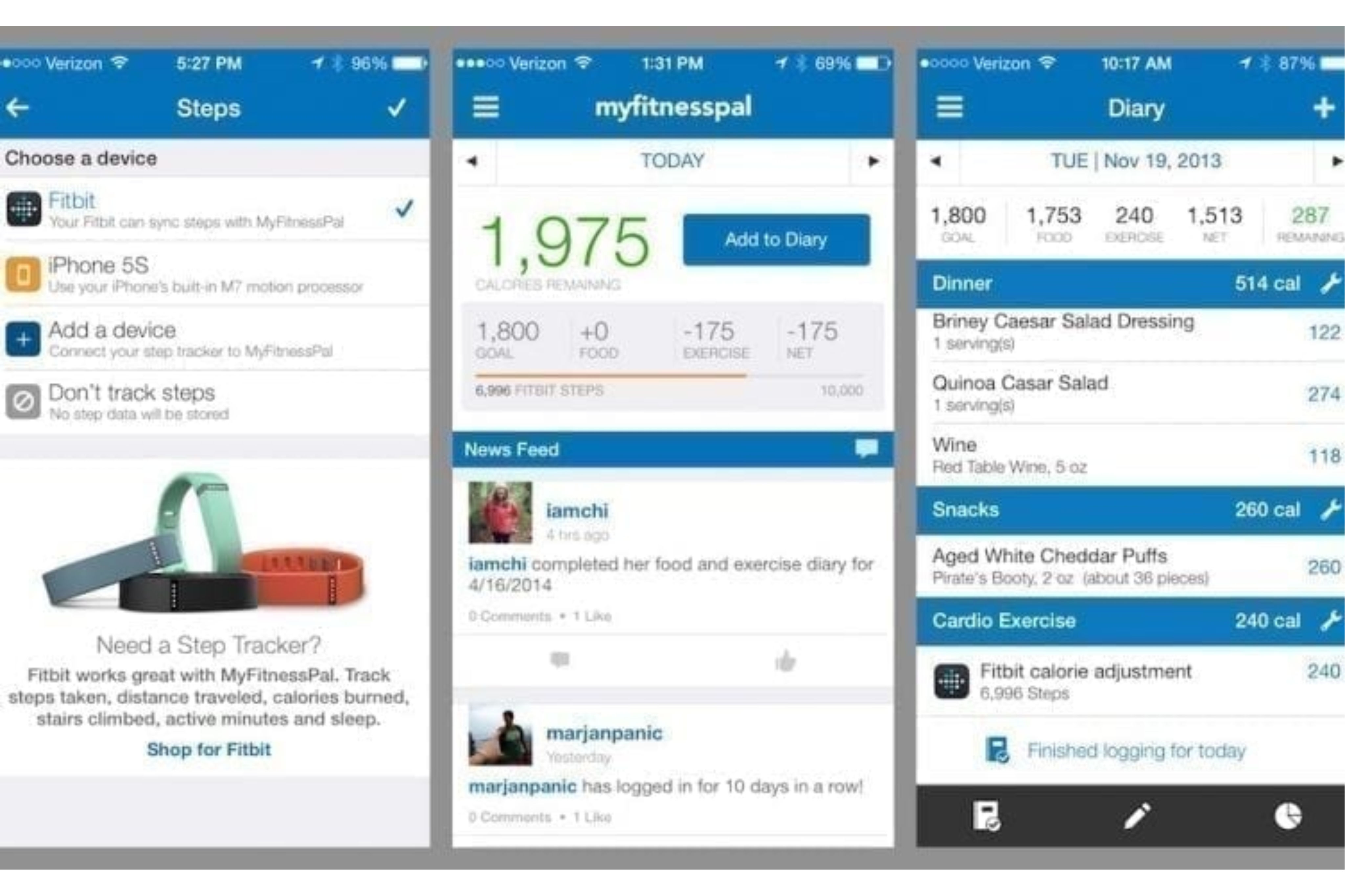 Photo Source: myfitnesspal.com

MyFitnessPal is a smartphone app and website that tracks diet and exercise to determine optimal caloric intake and nutrients for the users' goals and uses gamification elements to motivate users.
Users can either scan the barcodes of various food items or manually add them in the database of over five million different foods.
You can track goals, monitor outdoor activities and generate reports from your data to ensure you're living the most optimal active lifestyle.
2. Headspace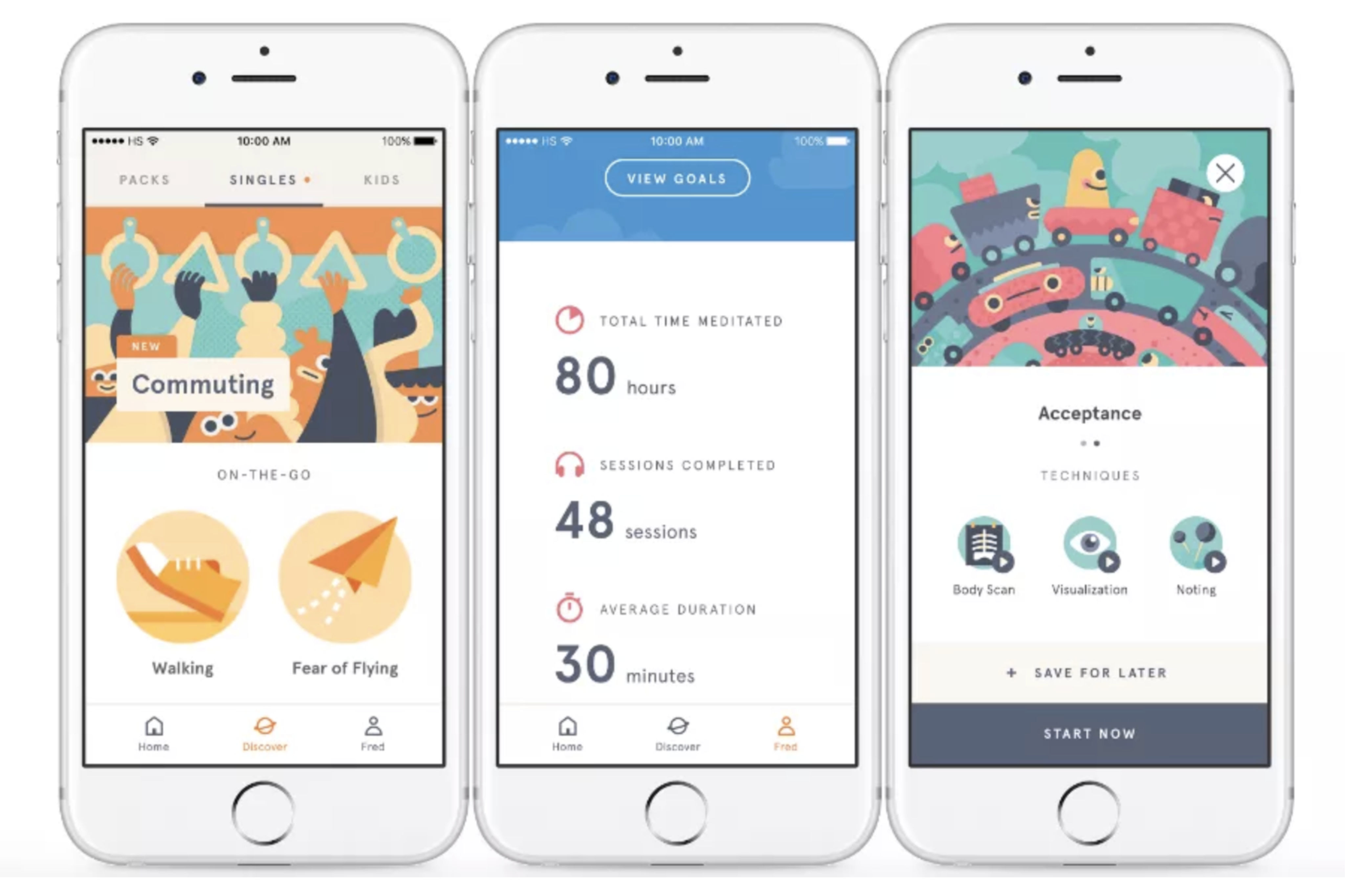 Photo Source: headspace.com
"Live a healthier, happier, more well-rested life in just a few minutes a day with the Headspace app."

 
Headspace educates and guides the user to meditate, breathe, and live mindfully. It's been proven to improve focus. There are exercises on topics including stress relief, managing anxiety, stress, focused breathing & happiness.
The free basics course teaches the essentials of meditation and mindfulness.
Another key feature included is the Sleep by Headspace experience.  There are sleep meditations and sleep sounds to provide a space to give restless sleepers rest.
3. TripIt: Travel Planner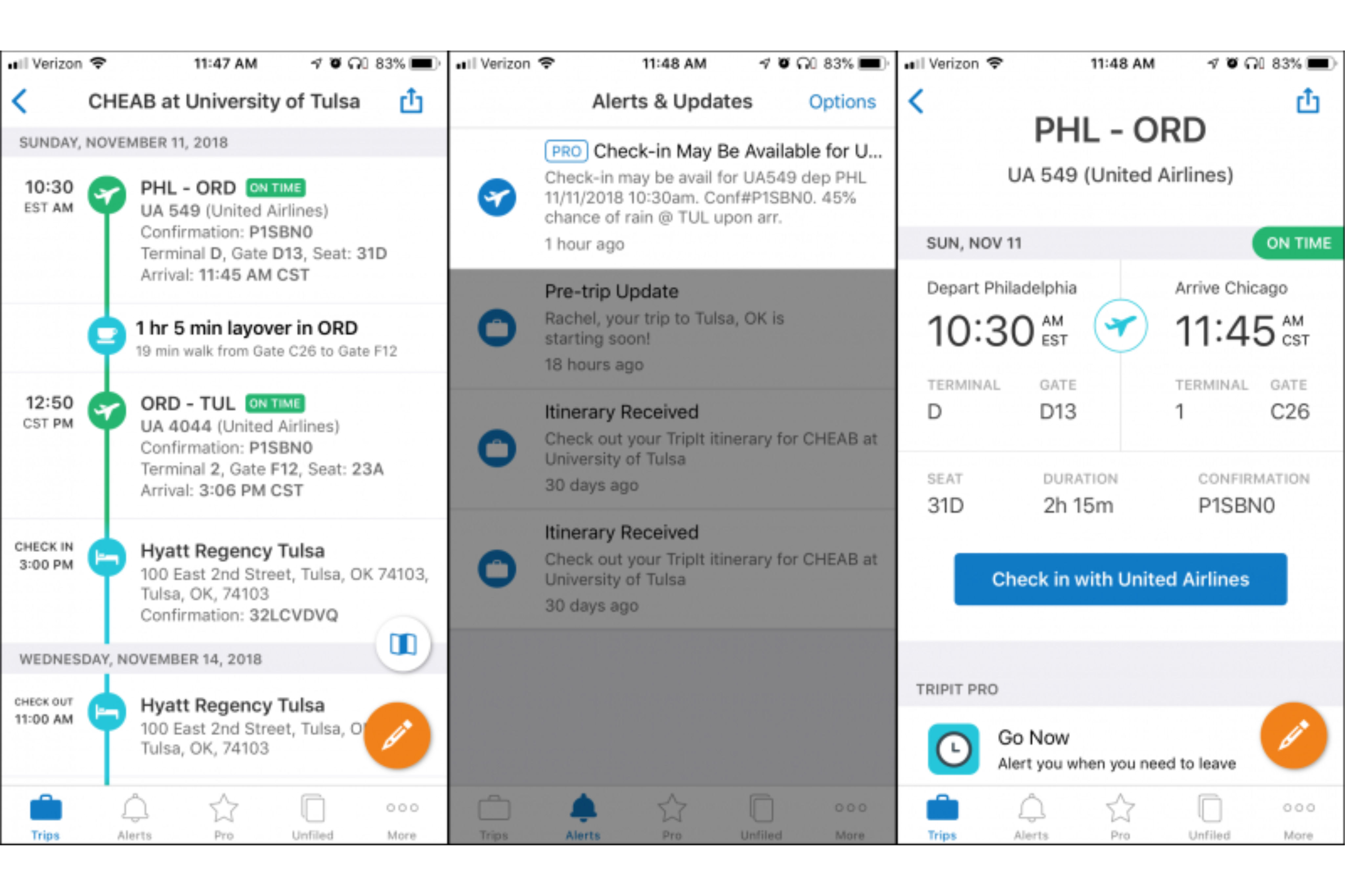 Photo Source: tripit.com
TripIt takes all the important things you need for travel and streamlines it into one app.
From planning your trip, finding the best seats to real-time reminders of flight status and security lines, TripIt also provides interactive airport and terminal apps until you've claimed your bags.
This app is beneficial for the wanderlust who plans on multiple trips throughout the year.
4. TrailLink - Map & Trails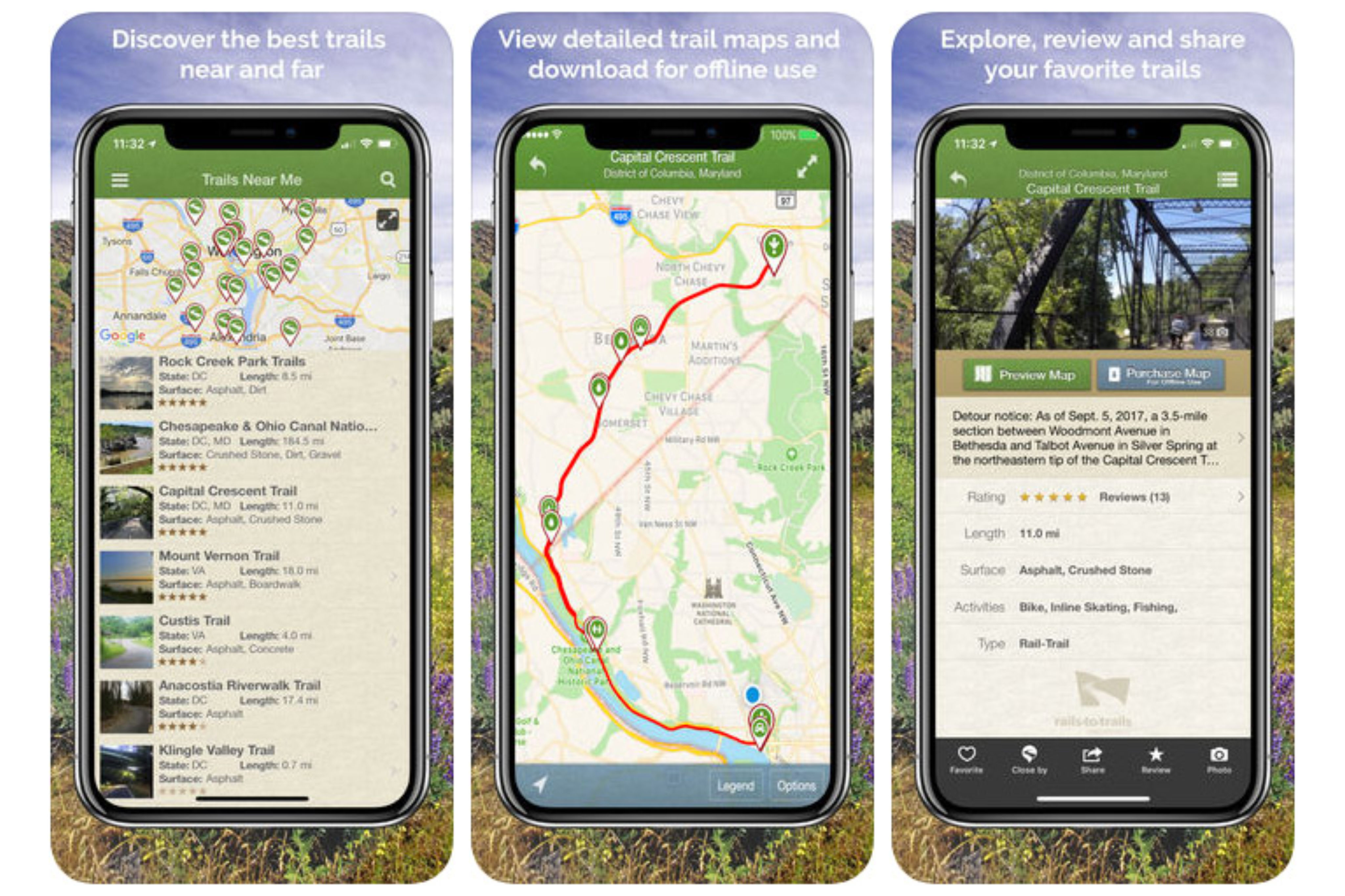 Photo Source: traillink.com

TrailLink is the ultimate trail-finder app for all outdoor enthusiasts. 
With over 30,000 miles of trails, you can search for trails all across the United States.  Read RTC's expert trail descriptions, download RTC's trail maps for offline use and find restrooms, parking & much more.
 With their offline maps, this app is essential for anyone who enjoys the outdoors and is looking for a new trail to venture. 
5. Spotify (Music)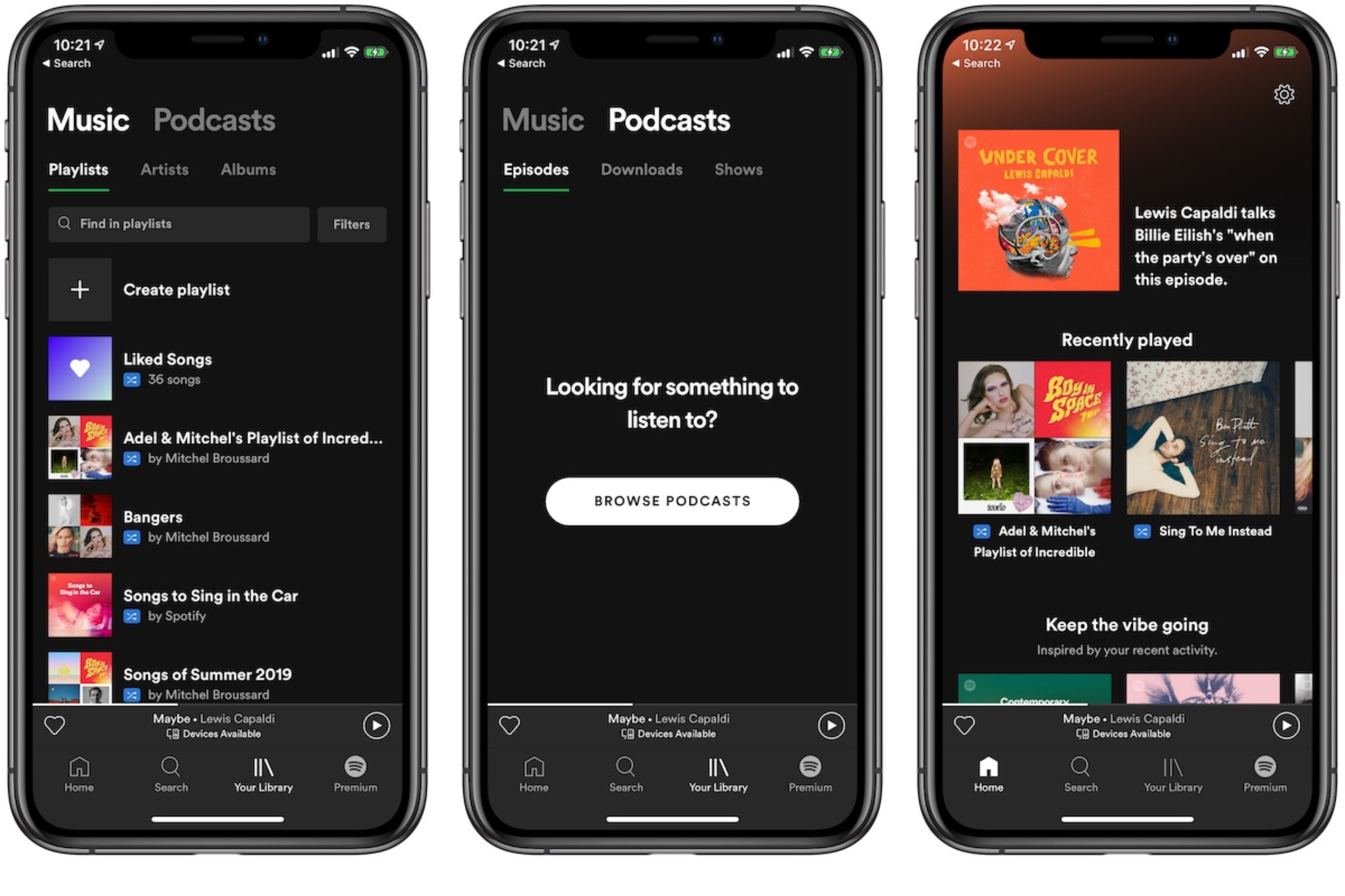 Photo Source: spotify.com
Spotify is a digital music service that gives you access to millions of songs.  With millions of tracks and episodes, you can easily create the best Spotify playlists for work, home or for your nature hikes, flights and more.
Soundtrack your life with Spotify.
Share this article with a friend who can benefit from an app or two. 

When you live life on the go you need gear that will help keep you going and not slow you down. No matter what training style you follow you can find the best curated selection of running accessories online at
Sportique
.
Shop our Running Collection
Leave a comment
Comments will be approved before showing up.