Brand | Brooklyn Candle Studio
At Sportique you'll find a thoughtfully curated collection of 500+ brands from all around the world. It is our mission to drive the discovery of unique, functional, fashionable, and purposeful products for every aspect of your life - work, play, home, and everything in between. 

A lot of the products we share are from thriving entrepreneurs with growing businesses that have a unique story. Brooklyn Candle Studio is one of those smaller teams that create beautifully crafted product.
Spurred by the desire to make gifts for Tamara's huge family, Brooklyn Candle Studios is rooted in creative ambition.
From experimenting candle formulas in her kitchen to scrambling around to fulfill a flooded amount of orders on her Etsy shop,  Tamara Mayne embodies the renegade spirit and creative energy present in the air of Brooklyn, New York.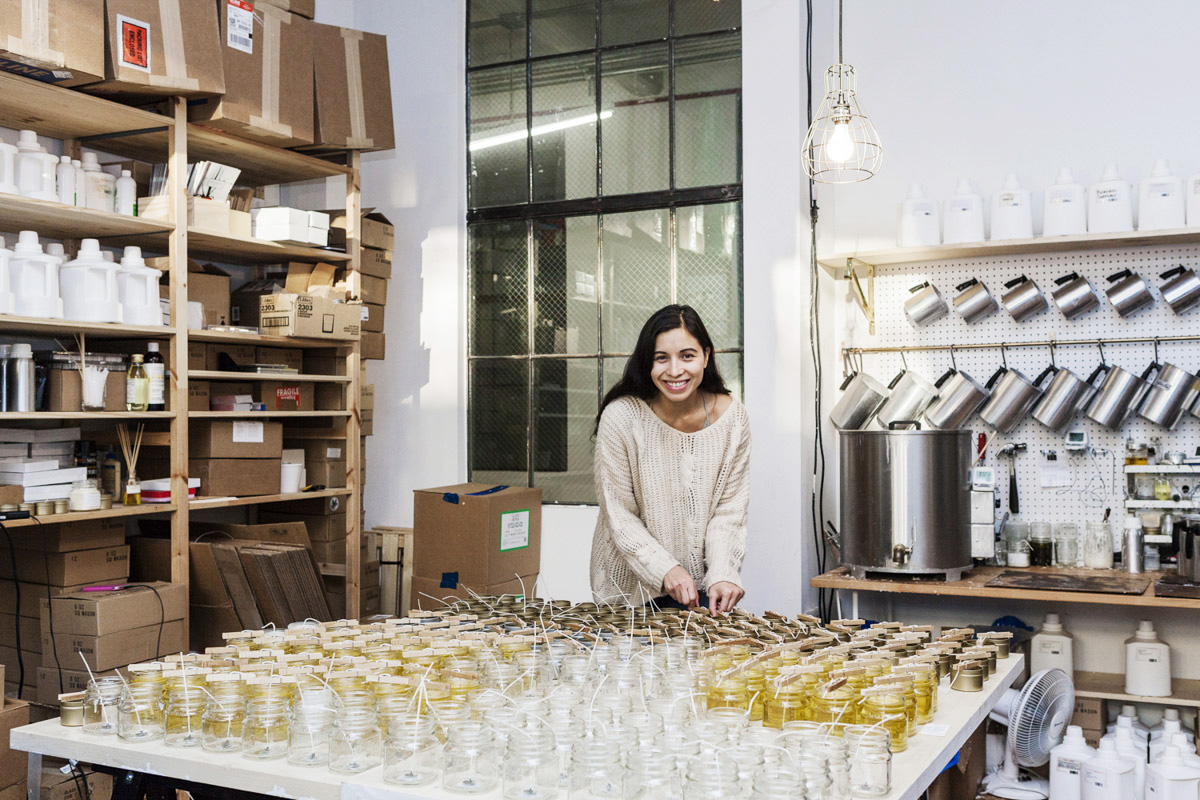 Photo Source: Hye Ryoung Min
Founded by former art director Tamara Mayne, Brooklyn Candle Studio pays homage to the meditative approach of the small batch process. Production is kept to a very small scale, batches of 9 or 10 to be exact. Every last candle, from wicking to pouring, is created with the utmost care and attention to detail. To achieve relaxing, delicious scents that leave little impact on the earth, Brooklyn Candle Studio makes each candle with natural waxes, cotton wicks, and botanical perfume oils. Renown for their enticing scents and minimalist packaging, these candles are resting on only the chicest of side-tables, mantles, and coffee tables around the world.
Using domestically-grown soy wax, it burns very cleanly.  The eco friendly soy candles are more than just lighting the wick.
Take a moment to slow down & burn a candle.  Honor your present moment and watch the flame flicker.  Experience the scent filling the room.
The scents are inspired by travel, saved memories and moments
—from specific locations, trees, foods, spices, it truly triggers sensations that sets the mood.
"I really love the sparseness and innerplay between negative space & typography."

 
Mayne's minimal approach to design is what gives Brooklyn Candle Studio's candles an effortless yet elegant aesthetic that fits every home & occasion.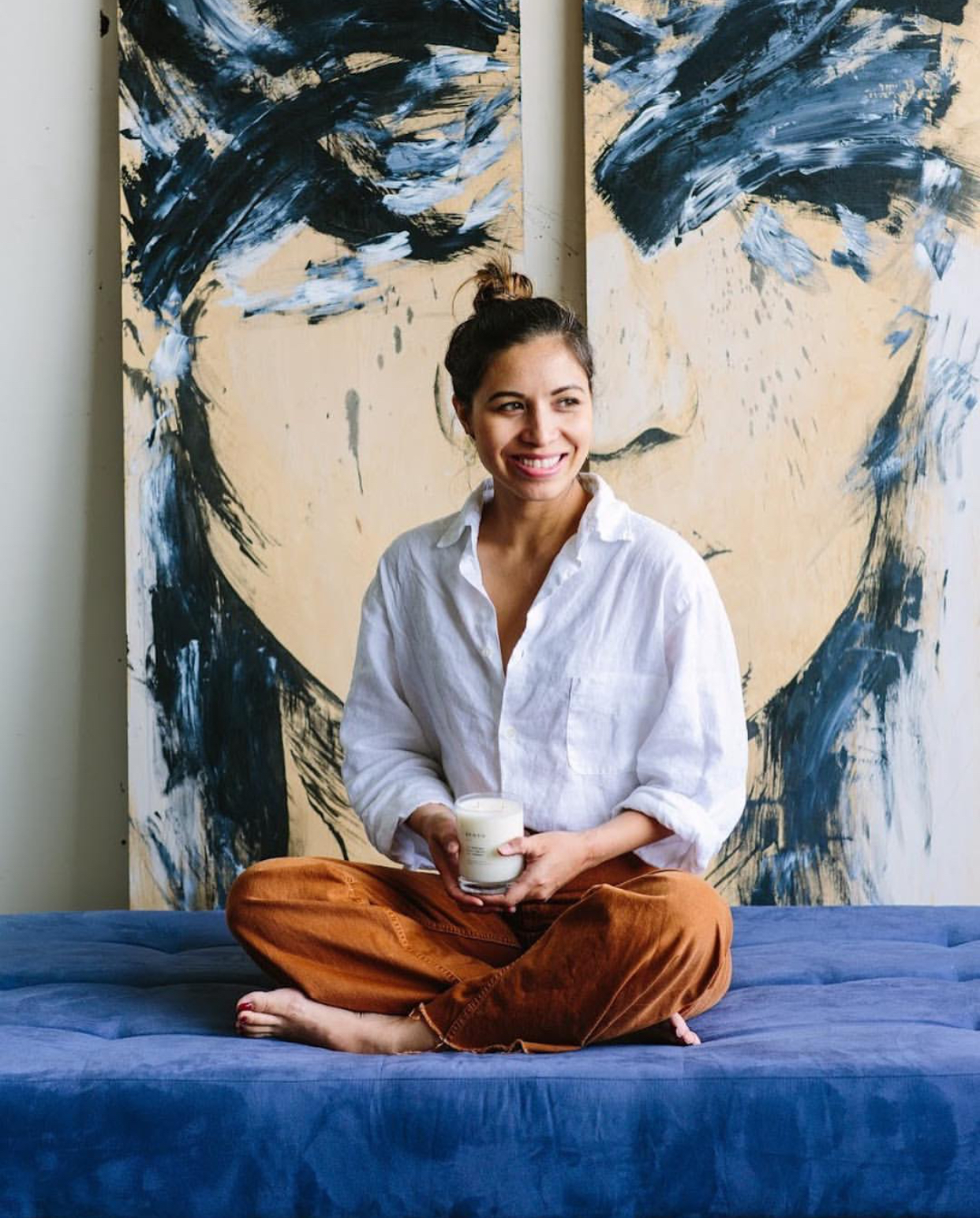 Photo Source: Instagram
Give a candle to a person to show them that you love them or  care for them or that you're thinking of them.
Between the enticing aromas and tasteful minimalist presentation, Brooklyn Candle Studio is truly a gift worthy of admiration.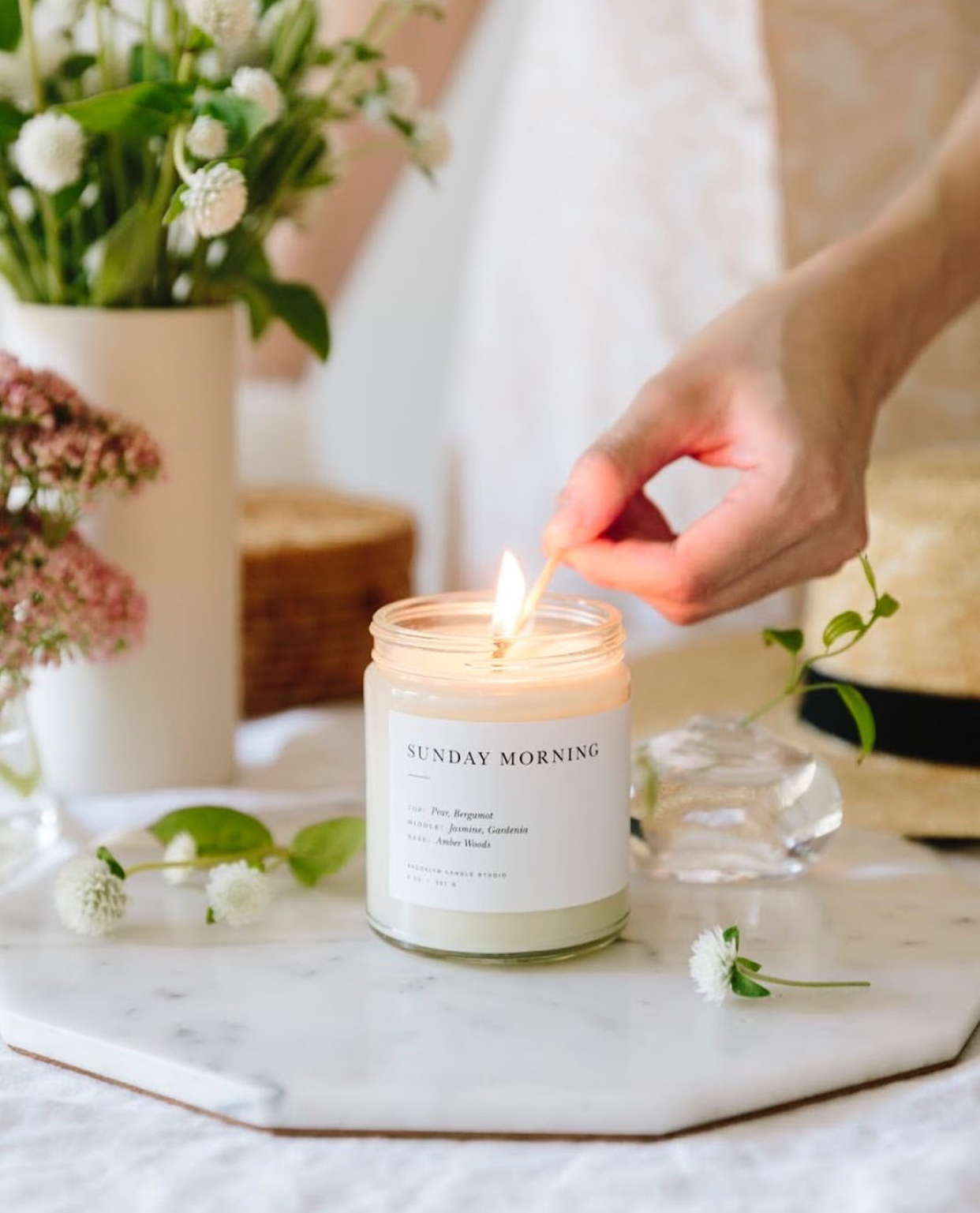 The Sunday Morning Candle leads with luscious notes of pear and bergamot that give way to a calming heart of jasmine and gardenia, all resting on an earthy base of amber woods.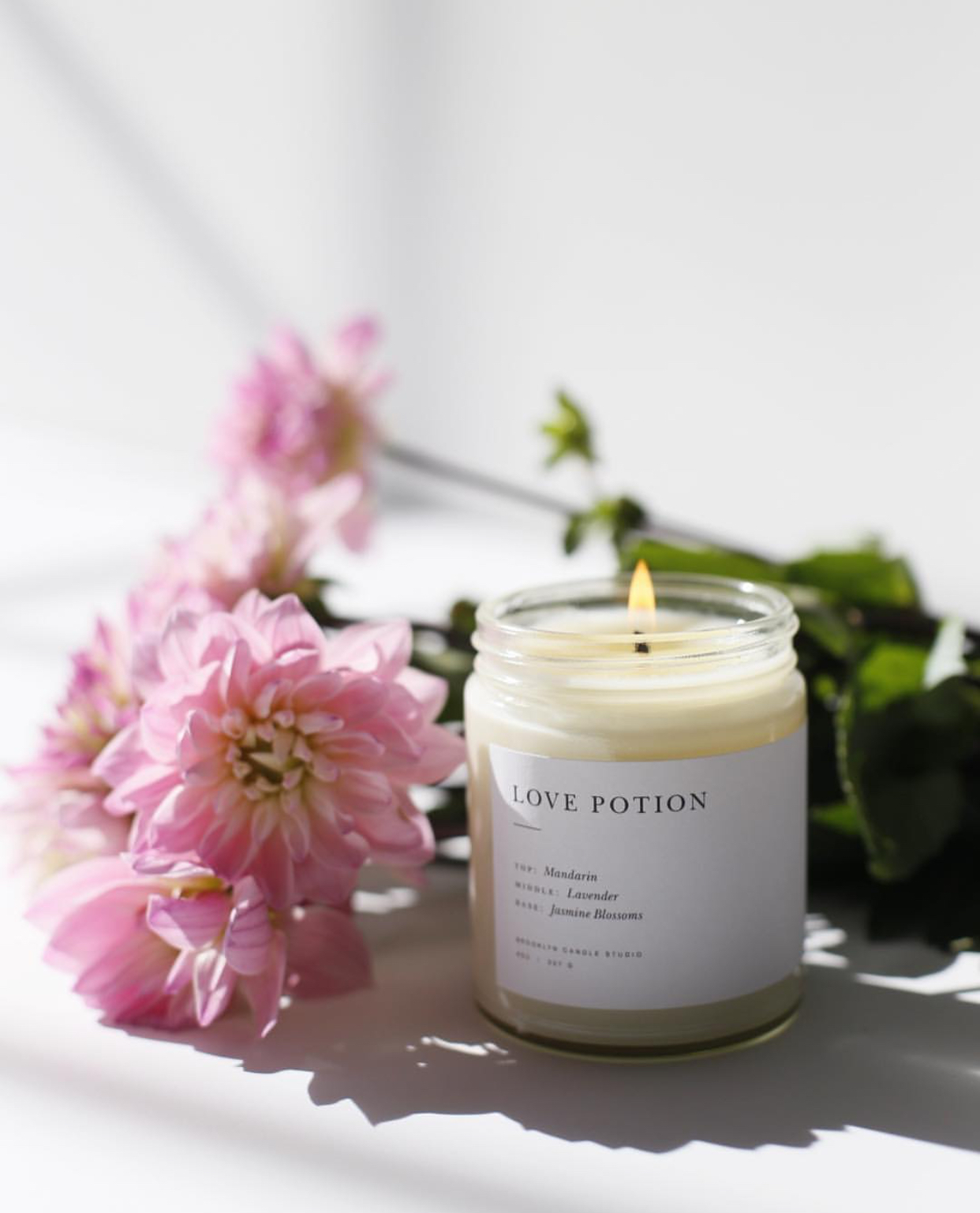 The Love Potion Candle boasts light notes of jasmine blossoms, soothing lavender, and ripe mandarin; an olfactory experience comparable to a bouquet of flowers.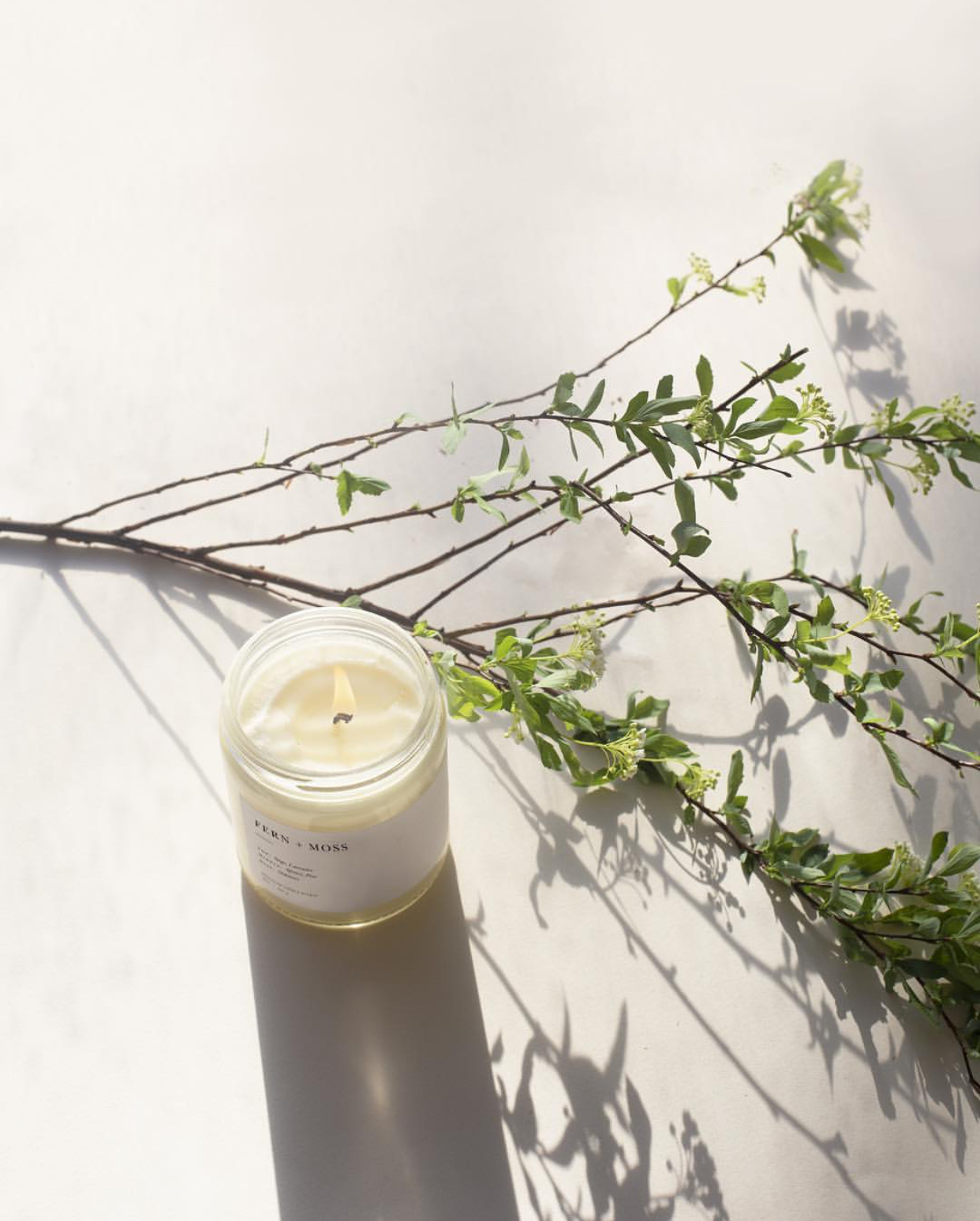 The Fern + Moss Candle is inspired by the dewy and beautiful Fern Valley in Northern California. Blends of sage and lavender with woodsy base notes of spruce and pine to capture the elusive aroma of the great outdoors.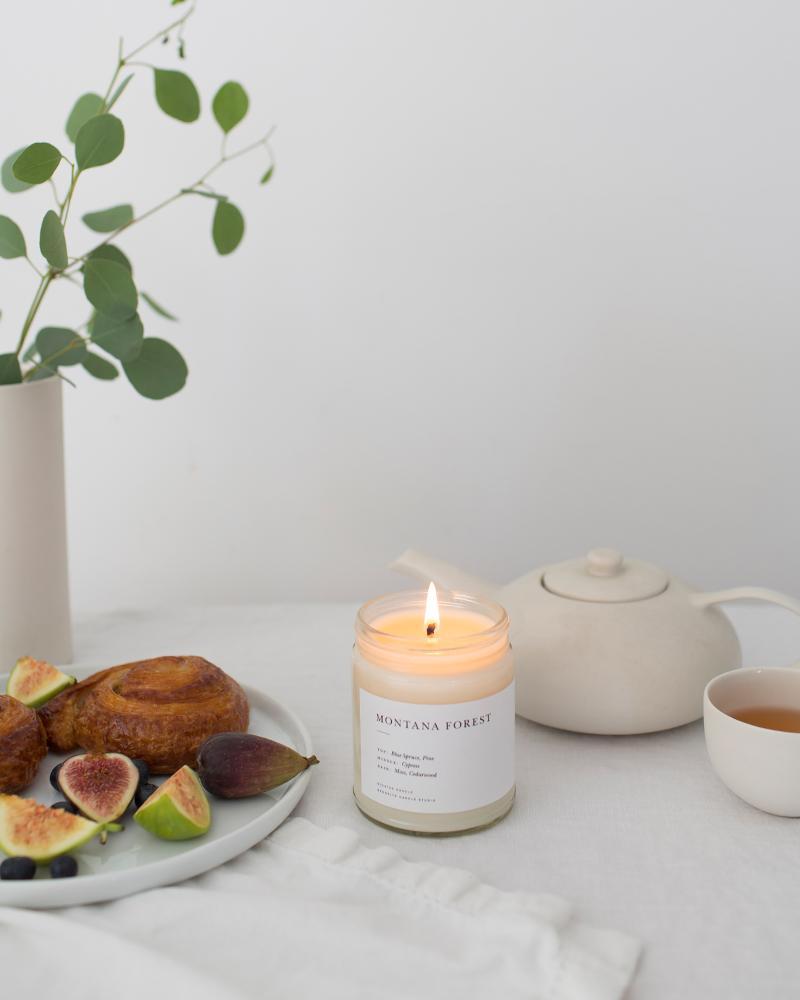 The Montana Forest Minimalist Candle from Brooklyn Candle Studio will take you back to the beautiful mountains of Montana. The fresh airy scent will remind you of the fresh evergreens and nature. An original blend of blue spruce, pine, and camphor essential oils and fragrance.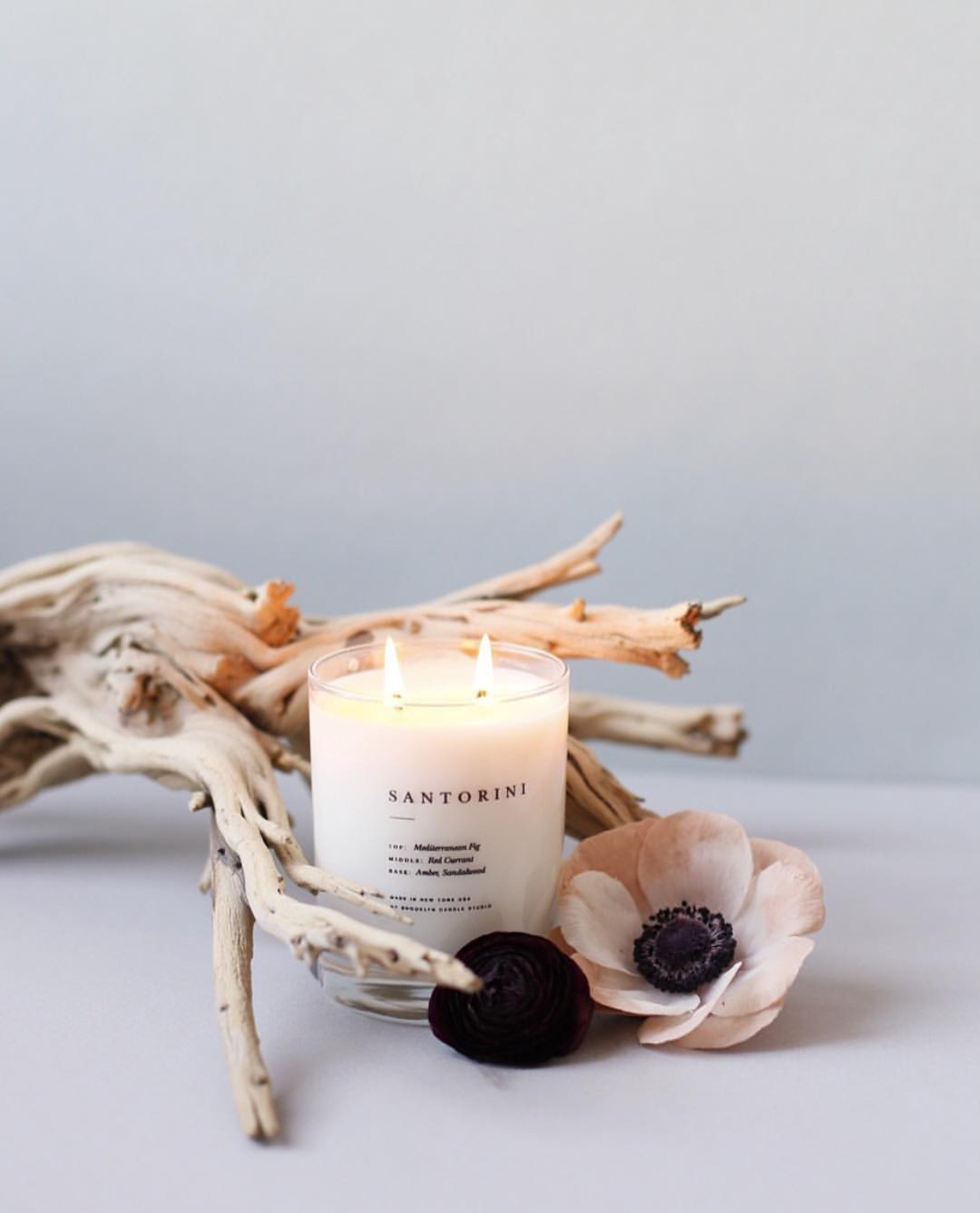 Brooklyn Candle Studio created the Santorini Escapist Candle to transport you to the beautiful island no matter where you are. Full of earthy and fruity aromas that reflect Santorini's fig trees and native currants. With hints of sandalwood and amber for a warm base. This candle features a double wick and is hand-poured into a glass tumbler. 
Leave a comment