Lifestyle | City Escape: San Francisco
Photo Source: Jeffrey Wing
San Francisco.  Right at the heart of northern California, this innovative metropolitan area is the home of the Golden Warriors, steep rolling hills, serendipitous summers and a melting pot of creative, forward thinking trailblazers.  Enjoying abundant amounts of trails with more than 300+ green spaces in San Francisco, you can easily feel overwhelmed on which trail to choose for your next hiking destination.
What is your active?  With a love for the outdoors we're equally inspired by cityscapes and landscapes, always seeking the next adventure. Browse our sports collection and discover something that compliments your weekend or week-long getaways.
From the San Francisco cityscapes in the sunset to the serene sounds of Alamere waterfalls playfully greeting the Pacific Ocean, the adventure awaits your every turn.  It's important to prepare for changing climate conditions because one minute you're experiencing cold chills by the Fisherman's Wharf to catching the warm sunset atop the Twin Peaks. 
(A word to the wise: a lightweight jacket in any season is essential whether you're hiking or making your way around the city.)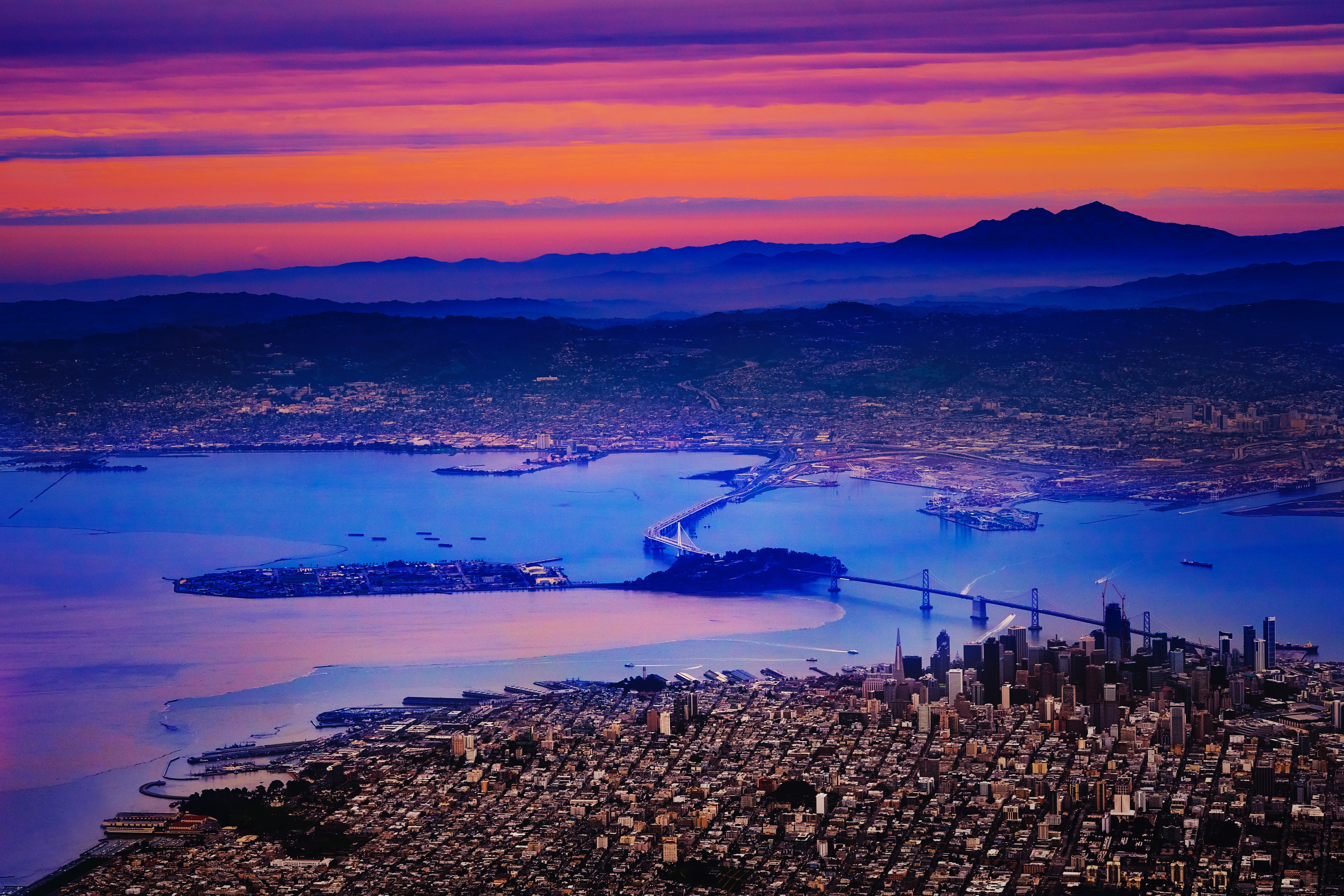 Photo Source: Jeremiah Higgins
Imagine the vibrant pastel hues overlooking the Golden Gate bridge with the scent of ocean air as an invitation to go on your next hike.  San Francisco is the home of more than 96 trails covering 728 miles which makes the bay area experience a combination of urban & nature dwelling.
The duality of cityscapes & landscapes in the bay area are uncomparable.  Offering a unique variety of terrain, the next time you're itching to escape the city, just know you don't have to look too far.  From simple trails to truly an immersive nature experience, your decision reads like a "choose your own adventure" book.
...the adventure awaits.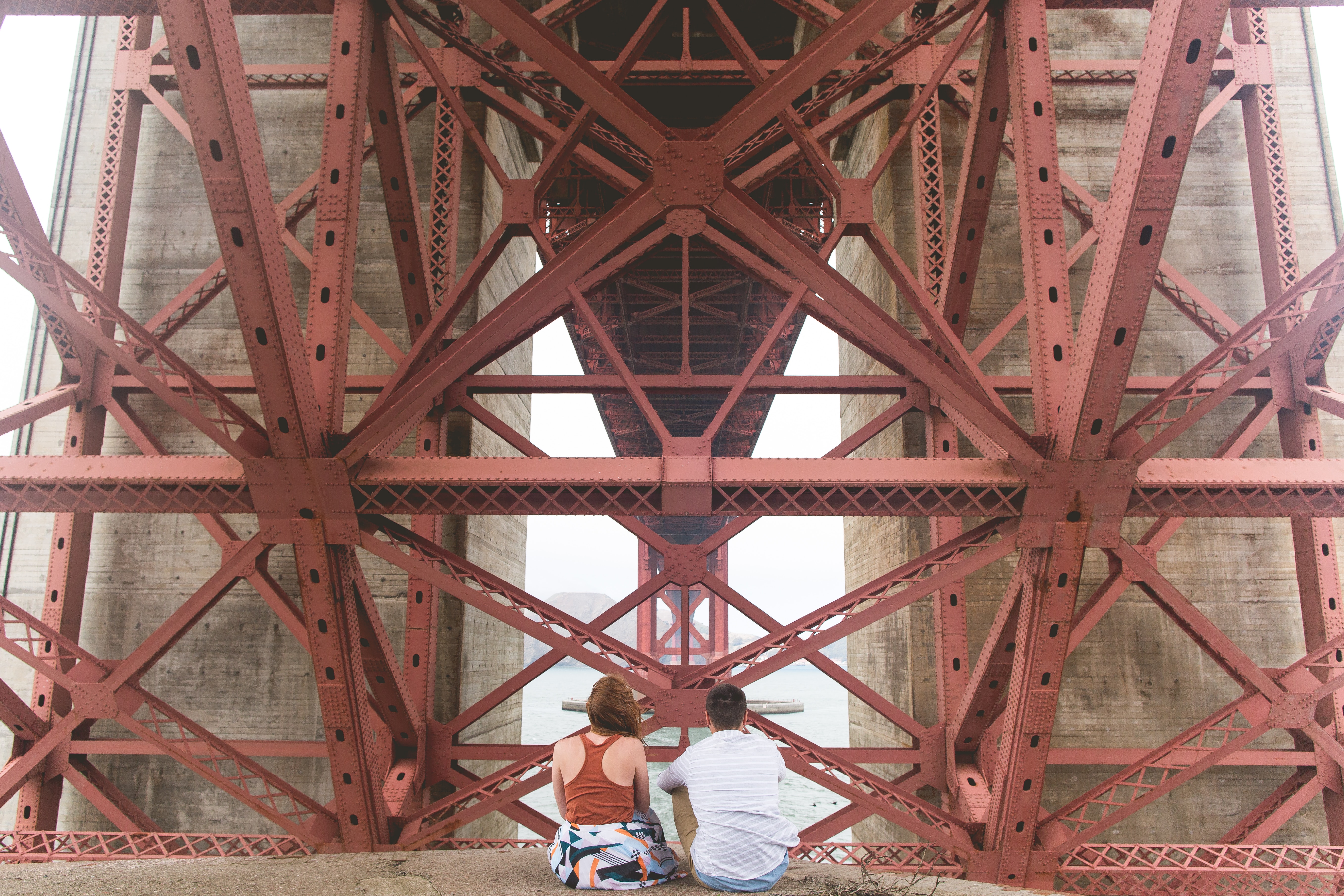 Photo Source: James Besser
Walk Across the Golden Gate Bridge
Distance: 3.7 miles
Elevation Gain: 193 feet
Route Type: Out & Back
Often overlooked by locals, this is the ideal walking or biking trail for anyone feeling adventurous.
The Golden Gate Bridge is world-renowned, famously named for the Golden Gate Strait which is the narrow entrance between the San Francisco Bay and the Pacific Ocean.
The bridge spans a total length of 1.7 miles with a beautiful view of the bridge and San Francisco skyline waiting at the Hendrik Point vista point.  
Take a date or bring your kids, this trail will have you feeling refreshed and appreciating the architecture of one of the "Seven Wonders of the Modern World."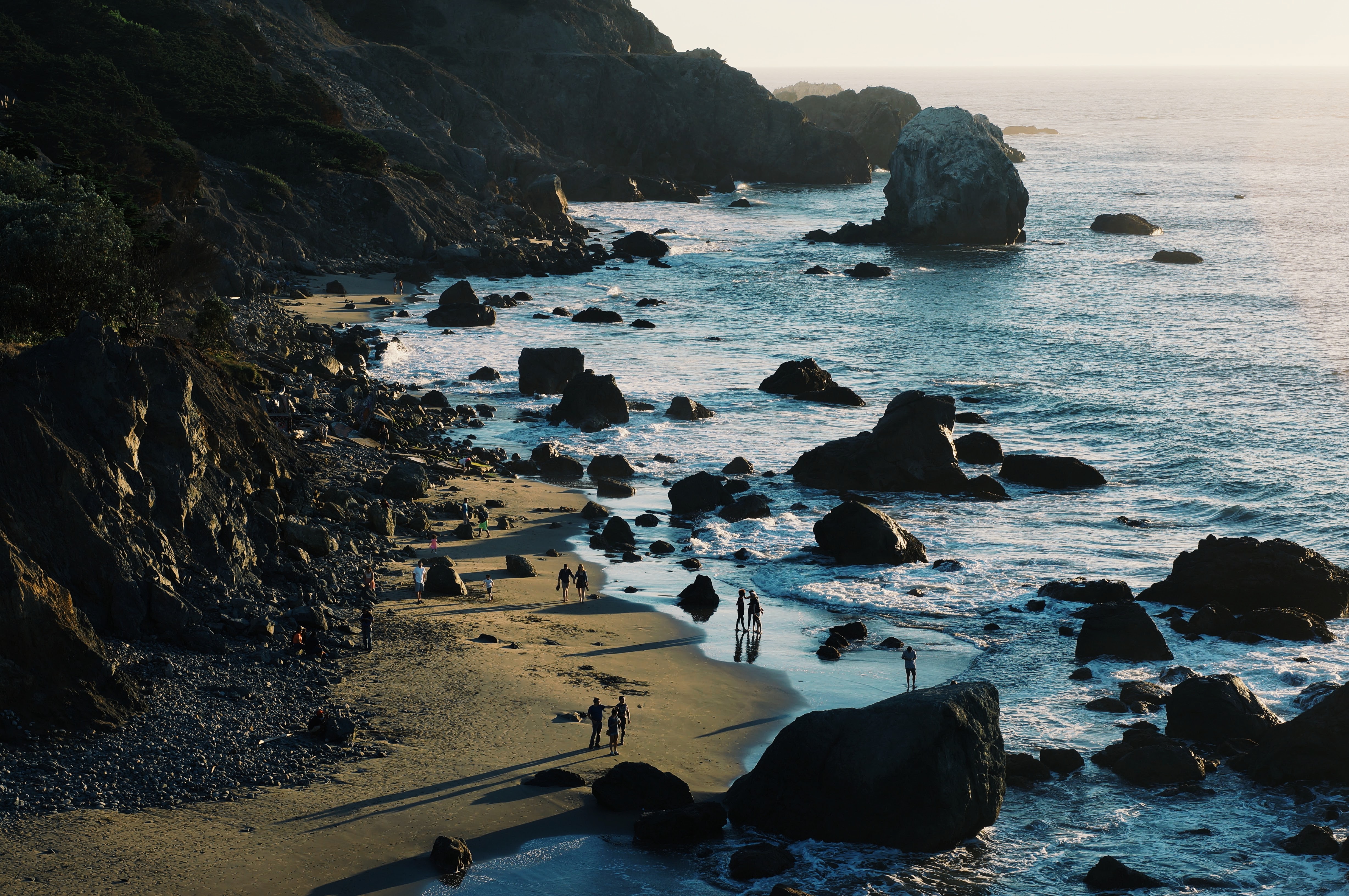 Photo Source: Oscar Nilsson
Lands End Trail - Golden Gate National Recreation Area
Distance: 3.4 miles
Elevation Gain: 534 feet
Rout Type: Loop
A popular trail used for hiking, walking, trail running and nature trips, Lands End is accessible year-round.
With a history of being one of the rockiest corners of San Francisco, you can walk through the trails amongst the cypress and expect to see 30-miles of beautiful California coast.
Explore the historic Sutro Baths, or find solitude at the Lands End Labyrinth.  You'll be pleasantly surprised by the combination of nature and history here.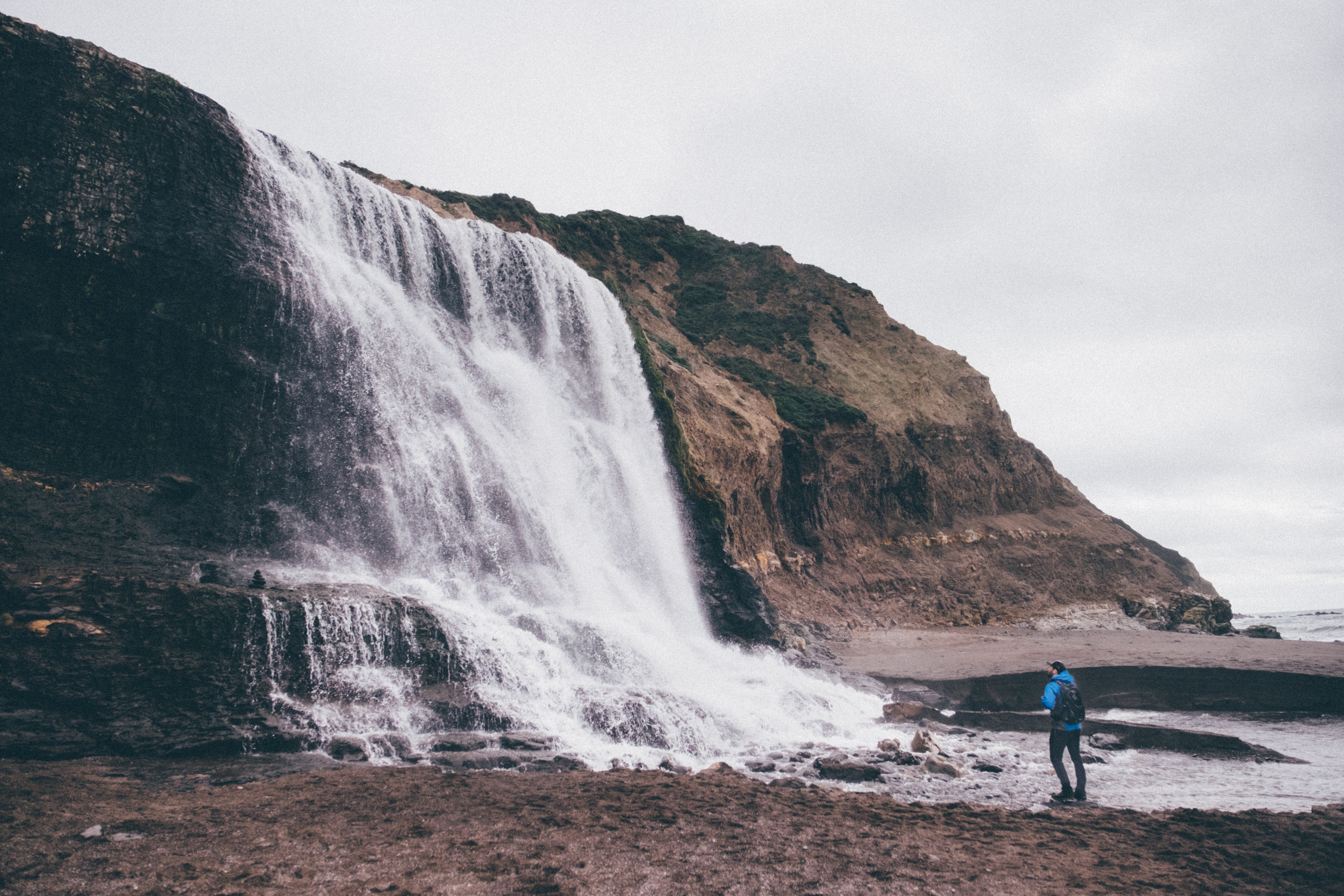 Photo Source: Matthew Bennett
Alamere Falls - Point Reyes National Seashore
Distance: 8.4 miles
Elevation Gain: 1,335 feet
Route Type: Out & Back
Northwest of San Francisco, Alamere Falls is a waterfall that flows into the ocean in Point Reyes National Seashore.
After trekking for about 4 miles, there will be an unmarked trail that requires you to hike down a covered grass and climb down a manageable cliff.  Safe during low tides, a word of precaution is always advised.
This coastal hike is worth the trip so expect to have a small picnic and take pictures with friends.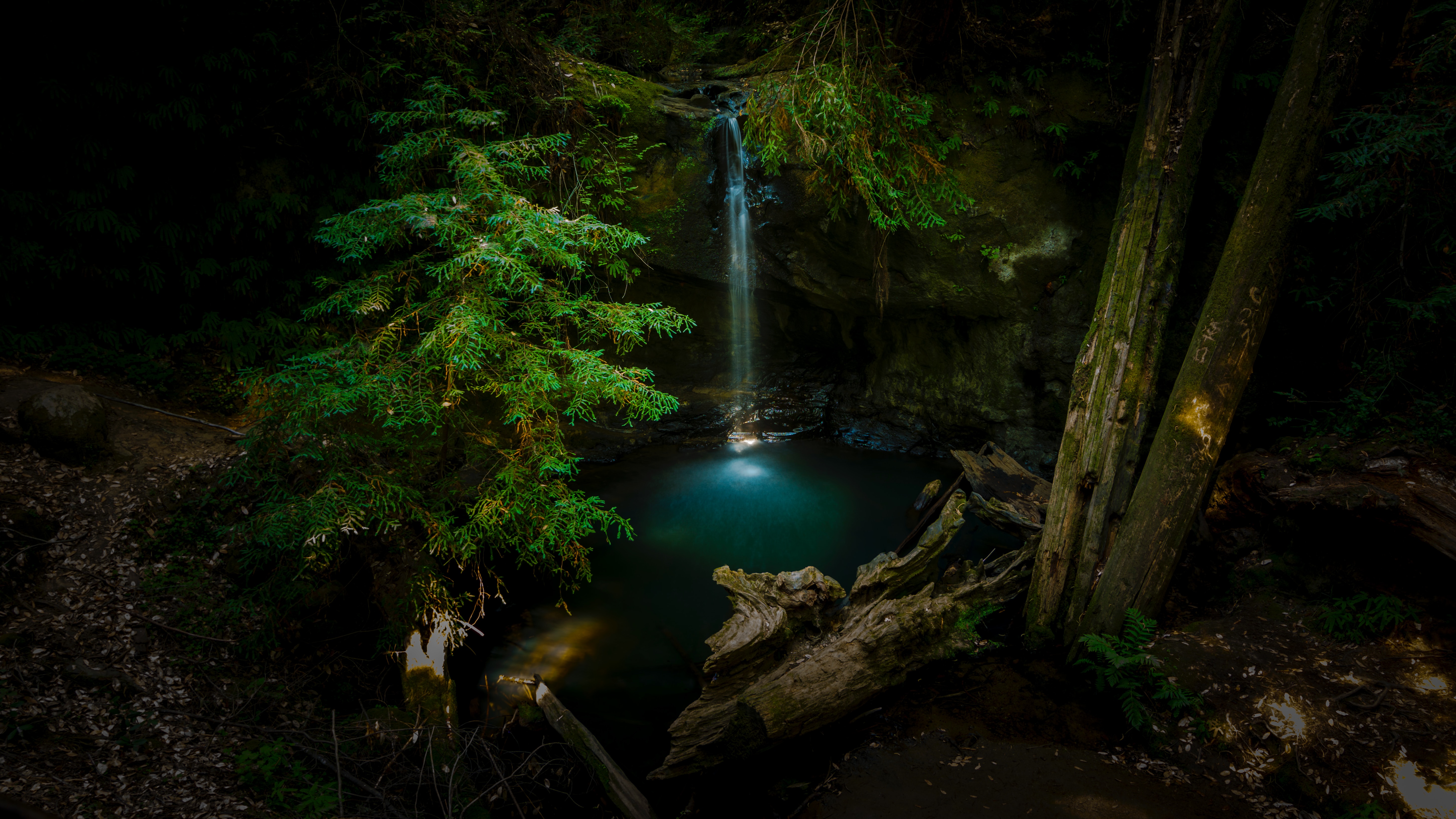 Photo Source: Wilson Ye
Berry Creek Falls Loop - Big Basin Redwoods State Park
Distance: 10.2 miles
Elevation Gain: 2,335 feet
Route Type: Loop
If you find yourself south of San Francisco and in the lush Big Basin Redwoods State park, you'll discover the difficult trail of the Berry Creek Falls loop.  This 10.2 mile trail is worth the adventure and views.
The shaded redwood forest and 3 waterfalls make for an incredible scenic hike.  With great views all the way, make sure to go early and bring water & snacks to stay energized.  
We advise going early because parking will be packed around 10am.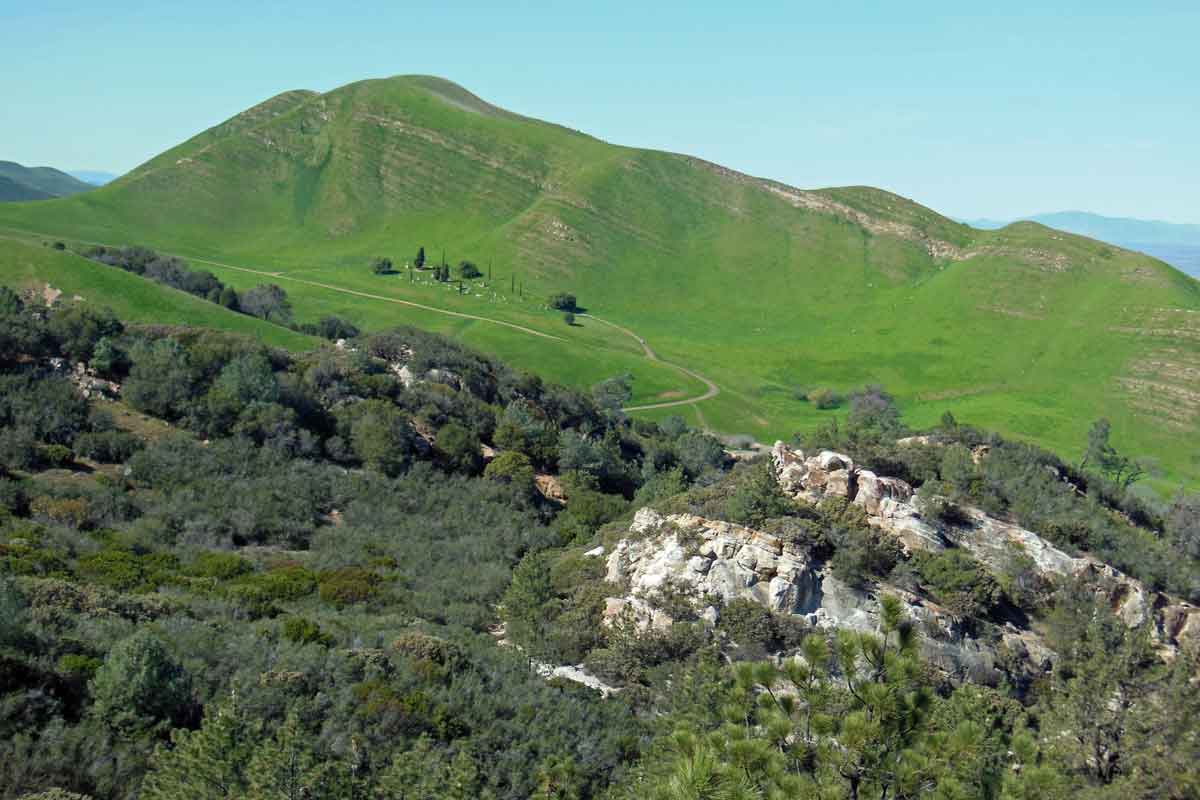 Photo Source: Hittraveltales.com
Black Diamond Mines Regional Preserve Trails
Distance: 7.6 miles
Elevation Gain: 1,709
Route Type: Loop
50 miles east of San Francisco, the Black Diamond Mines trail is the perfect hikers getaway from the city.
An ideal location for hiking, picnicking and nature study.
Bring your family & friends to this moderate trail featuring the beautiful golden hills and patches of flora throughout.  A perfect trail for transitioning seasons into Fall or Spring.
The trail is very scenic but you may encounter a couple steep inclining trails so be cautious & prepared.
Looking for more adventure? Explore more destinations with us:
- Explore: The Best Things to Do in Iceland
- Explore: Kauai, "The Garden Isle"
Leave a comment