Holiday Gift Guide 2019 | Christmas Gifts for Kids
There's a gift for all types of children, from your little bundles of joy to your curious toddlers.  We know that these early memories of Christmas should be filled with presents that will spark curiosity and entice the imagination.  The best gifts for kids are the ones from the heart!
Ps. Don't forget to sneak a peek at their wishlist to Santa!
Looking for Christmas gift ideas for kids this year?  Surprise them with these awesome curated gifts that are filled with holiday cheer.
Not what you're looking for?
Resource: Holiday Gift Guide
How about our top 10 favorite gifts under $100 that are thoughtful, purposeful and unique.  You'll find gifts suitable for your family, friends, co-workers, and even your boss!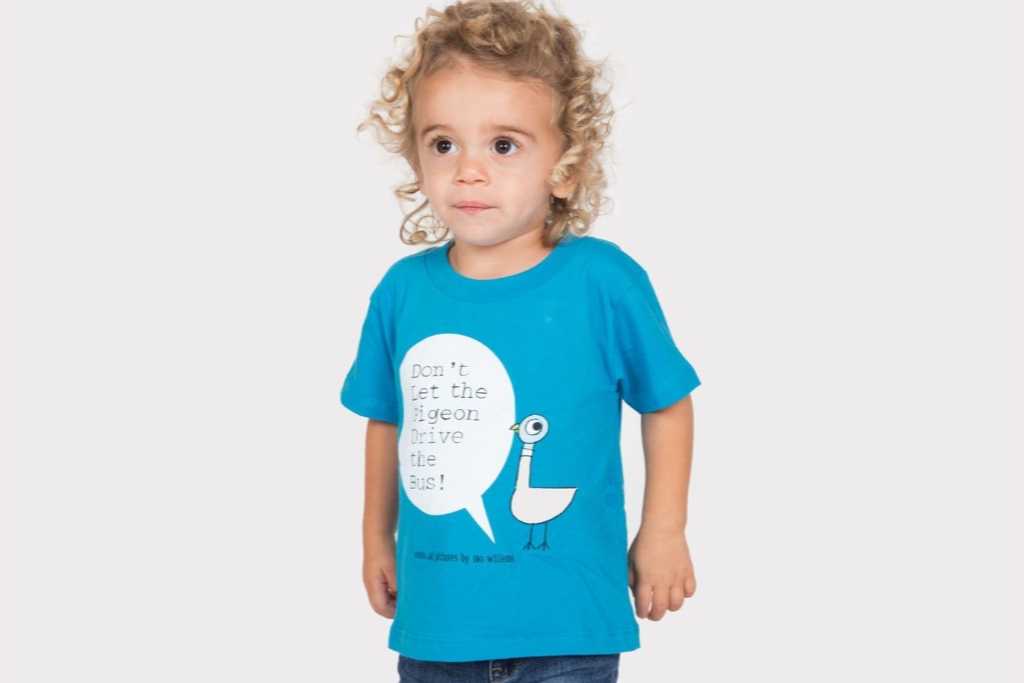 This wordy birdy has a lot to say but don't let the cuteness distract you! Just like when it's hard to say no to your little one, Out of Print's Don't Let the Pigeon Drive the Bus! kid's tee in bright blue is just too cute. Made with 100% cotton and soft printed illustration for comfort. Each purchase helps to fund literacy programs and book donations to communities in need.
Shop our full Out of Print Collection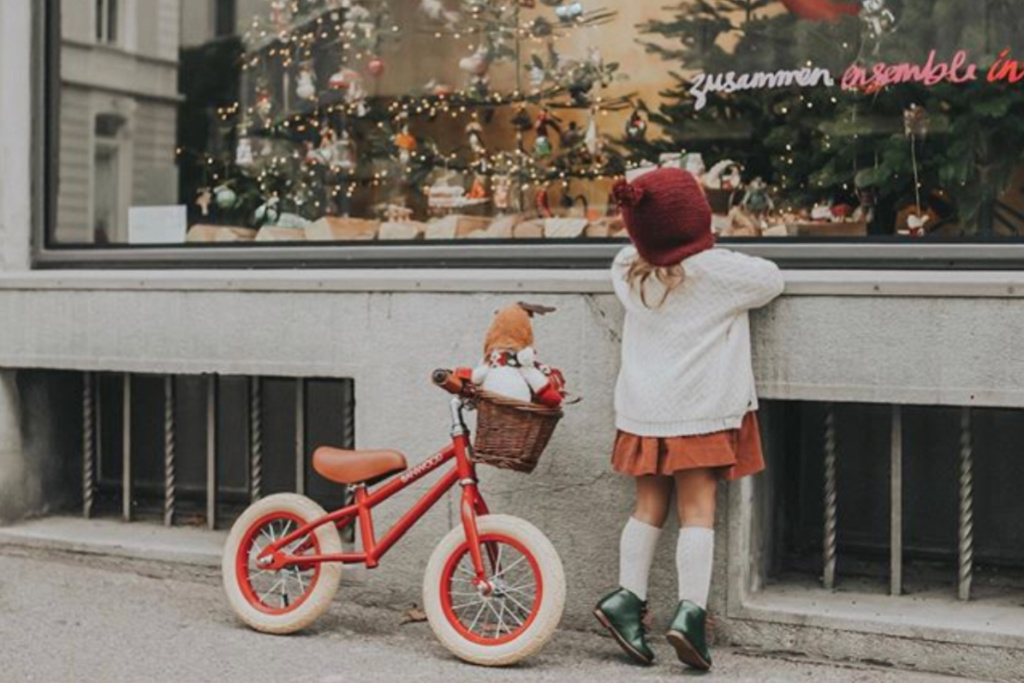 Photosource: instagram.com/banwoodbikes
Brighten your child's day with this bright Red First Go! Kid's Balance Bike sitting under the Christmas tree! A great bike for any little one who is learning to ride a bike! It is a safe and sturdy toddler push bike. Featuring a child friendly frame with an adjustable seat and handle bars. This bike is inspired by vintage bikes so your mini rider can cycle in style. Balance bikes are a great place to start when teaching your child to cycling. They help to promote mobility and steering. This will set them up for a transition into a pedal bike.
Shop our full Banwood Collection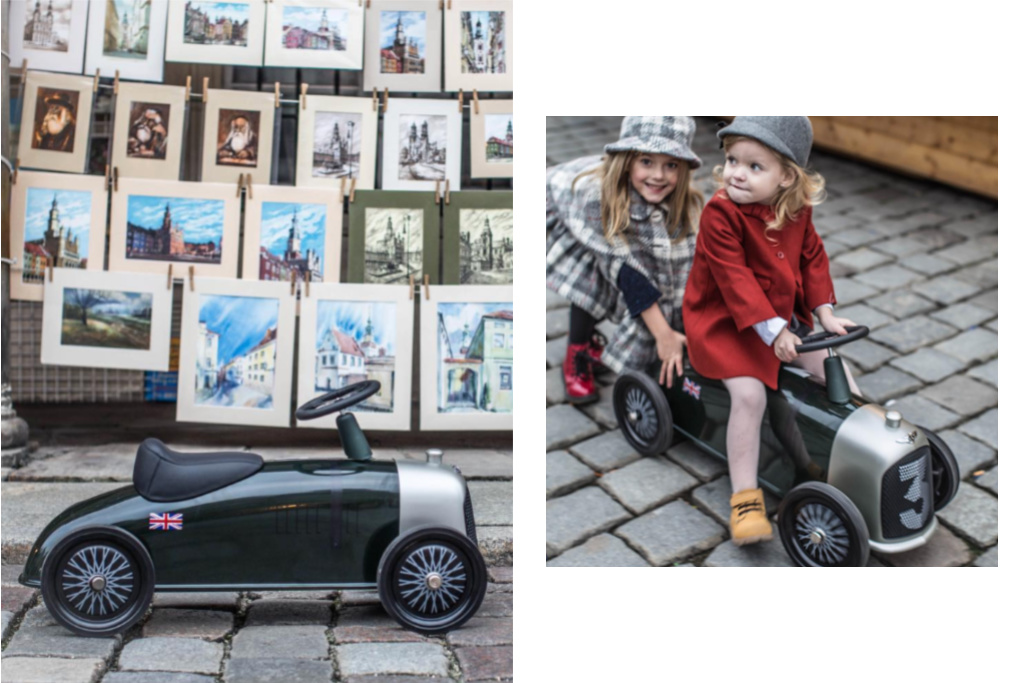 Photosource: instagram.com/baghera_officiel
A partnership with Bentley Motors Limited. We are glad to introduce you our new ride-on Bentley Heritage, inspired by the Legendary 4.5 Litre Le Mans Winning race car of 1927. The Bentley Heritage celebrates Bentley's glorious history, with its aerodynamics silhouette, this racer is made for drivers who are not fazed by anything. It was created through a partnership with Bentley Motors Limited. Inspired by the famous Bentley Blower, which is known for winning the 24 hours le Mans race and being James Bond's first car! Fall for its deep green colour, an exact replica of the 1920 vehicle colour and its chrome grill topped by the Bentley logo. As a premium Ride-on, the seat and the steering wheel are leather made for the comfort of toddlers. With a reminder of its British origin, find its flag on both sides of the racing car.
Shop our full Baghera Collection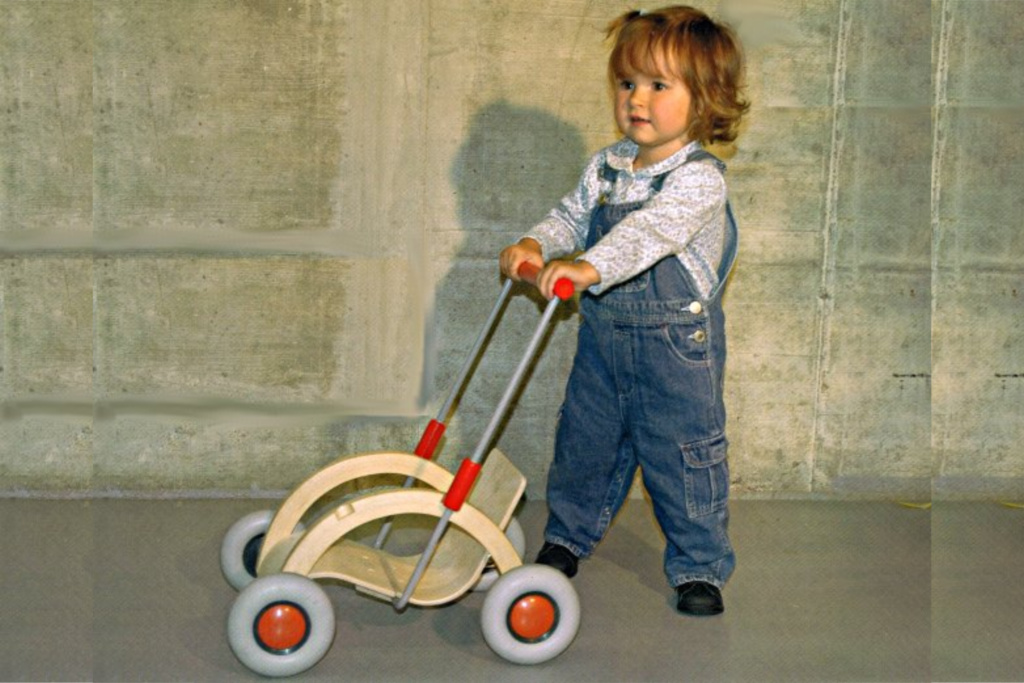 Photosource: ookidoo.com
Leave it to the German company Sirch to design a doll's pram that is not only aesthetically pleasing but totally functional for your little one. Sirch's toy division, known as sibi, creates gorgeous wood toys reminiscent of the craftsmanship of the good 'ol days. Best part though is that these beautiful creations will also serve your kids well. The pram is very durable, made of ash wood and birch plywood, so stick a babydoll in it, an action figure, or anything up to 10kg/22 lbs and let the mayhem begin.
 Shop our full Sirch Collection
Get the perfect everyday jacket for you child with the Lacoste Boy's Sport Tennis Zippered Fleece Jacket. It comes in a range of sizes and a great red color. Made of a cotton fleece blend so it will be super soft and comfortable! 
Shop our full Lacoste Collection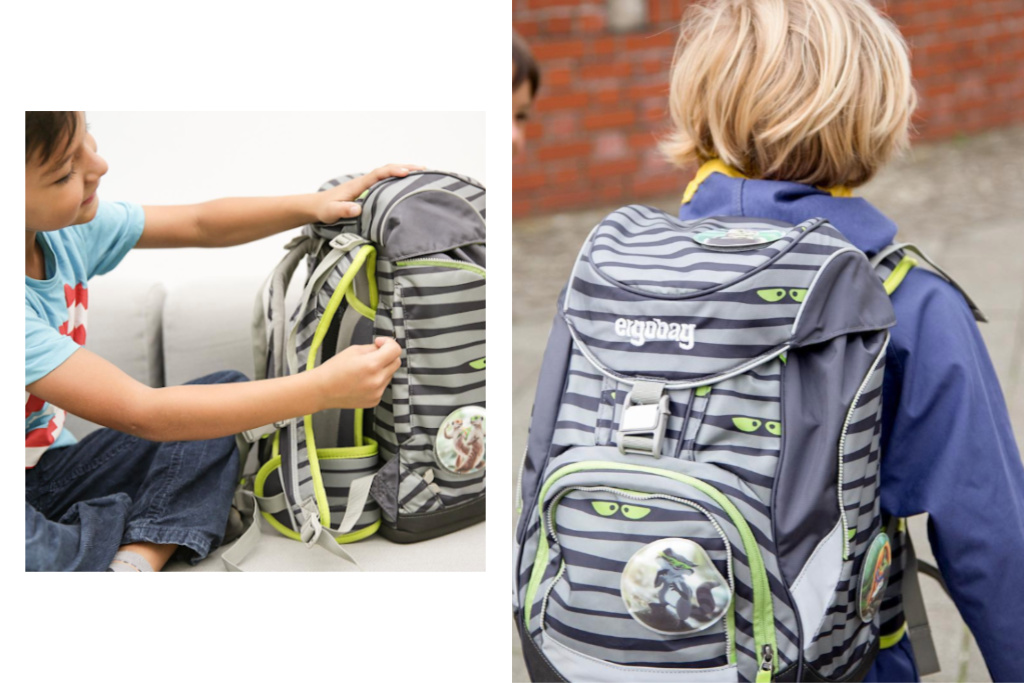 Photosource: instagram.com/ergobag_official
 The Ergobag Super NinBear Prime Rucksack Backpack is an awesome ergonomic option for your kids. The Super NinBear backpack features a hip belt and chest belt to help distribute the weight and support good posture. The padded hip belt will take weight away from the shoulders and distribute it to the stronger pelvic area. Featuring a stabilizing aluminum frame that can be adjusted for different heights so this bag can grow just as quickly as your child. There is an interior pocket to hold their books close to their backs to decrease the leverage effect. The front pocket has a magnetic buckle for easy access and is big enough to hold a water bottle and a lunch box. There is reflective fabric on the bag to ensure your child is always visible. The backpack has four feet on the bottom of the bag to protect the contents. Finally, the fabric is made of 100% recycled PET bottles to get your kids started on saving the planet. 
Shop our full Ergobag Collection 
Not sure what gift to get, why not a Sportique Gift Card?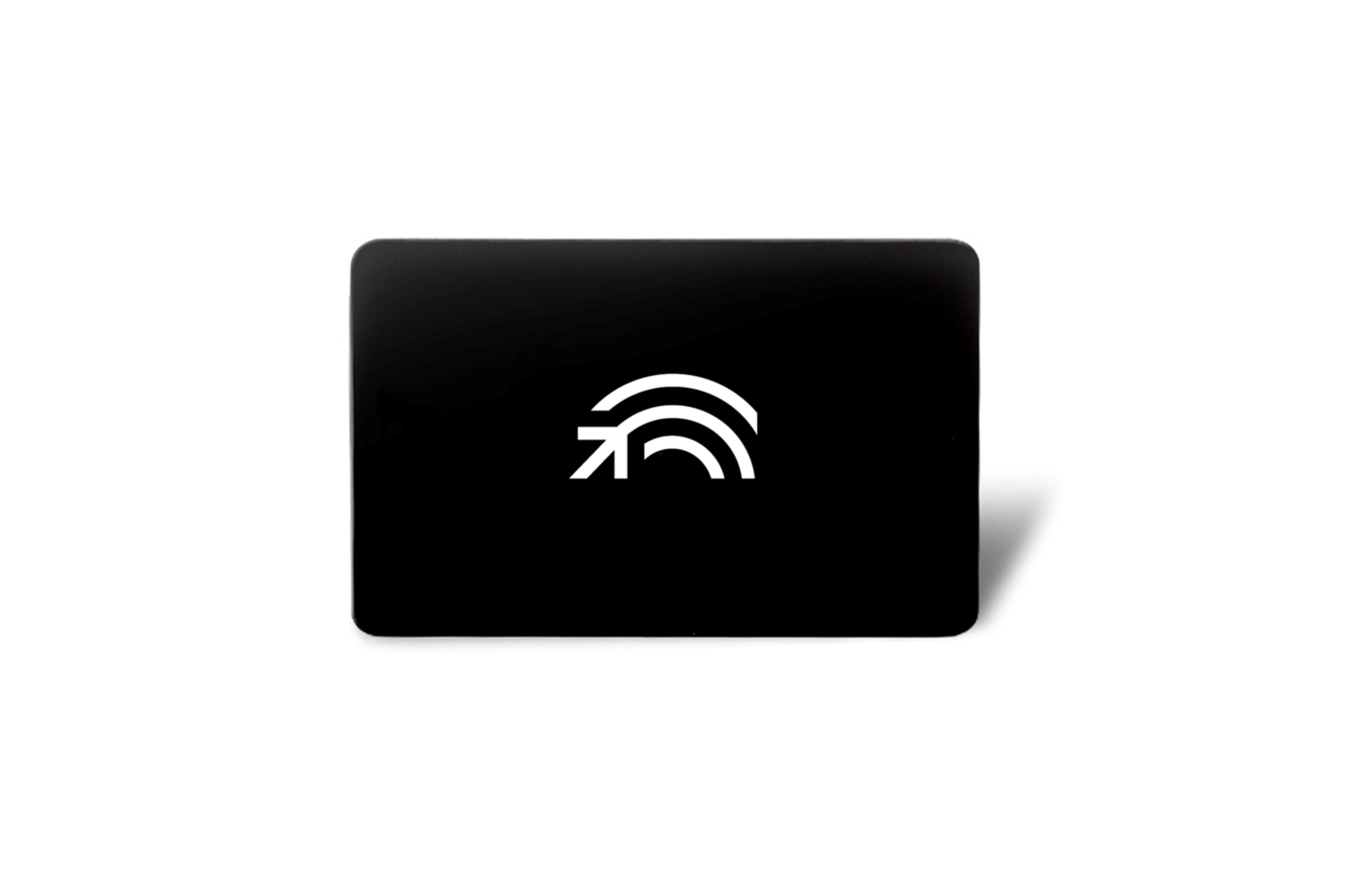 Give someone the gift of choice with a Sportique.com Gift Card. Not only will they love it, but it only gets better with time as we're constantly adding new products to the website.
Leave a comment