Holiday Gift Guide 2019 | Christmas Gifts for Him
Shopping for a Christmas gift for the men in your life can be challenging.  They tell you they're not picky yet they actually have something in mind but can't quite articulate it.
Don't worry, we've made it easy for you! Whether you're looking for Christmas gift ideas for your dad, husband, boyfriend or any man that you appreciate, we've curated a list of gifts that will have him excited to use the tools & gadgets for the new year.
From watches to wallets, travel bags to headphones, we're sure you'll find a meaningful gift for him.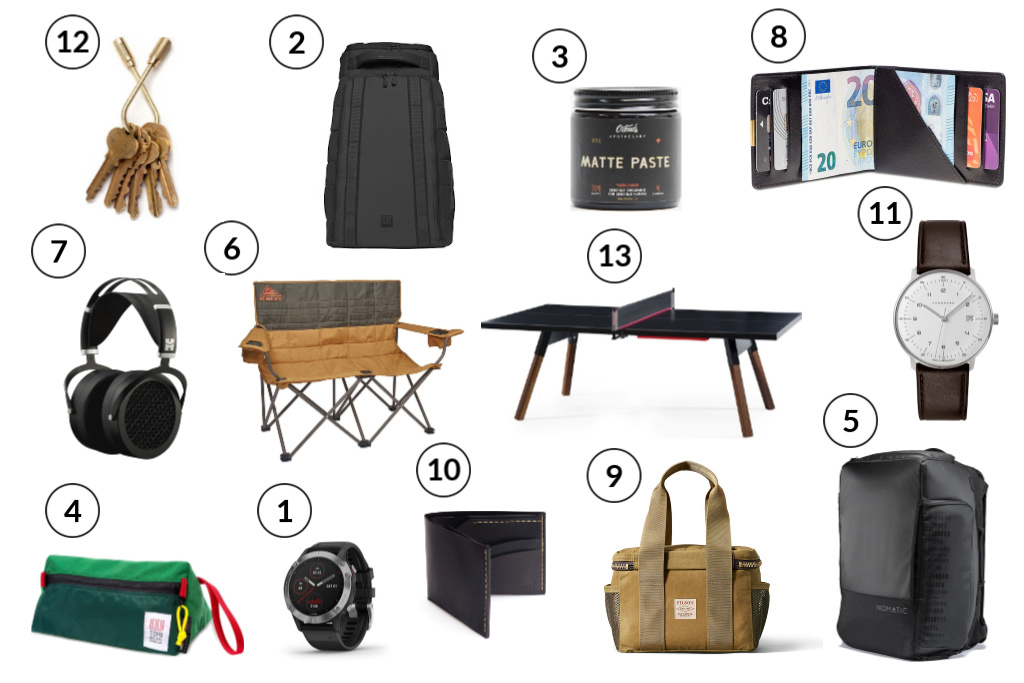 Not what you're looking for?
Resource: More Gifts for Him
How about our top 10 favorite gifts under $100 that are thoughtful, purposeful and unique.  You'll find gifts suitable for your family, friends, co-workers, and even your boss!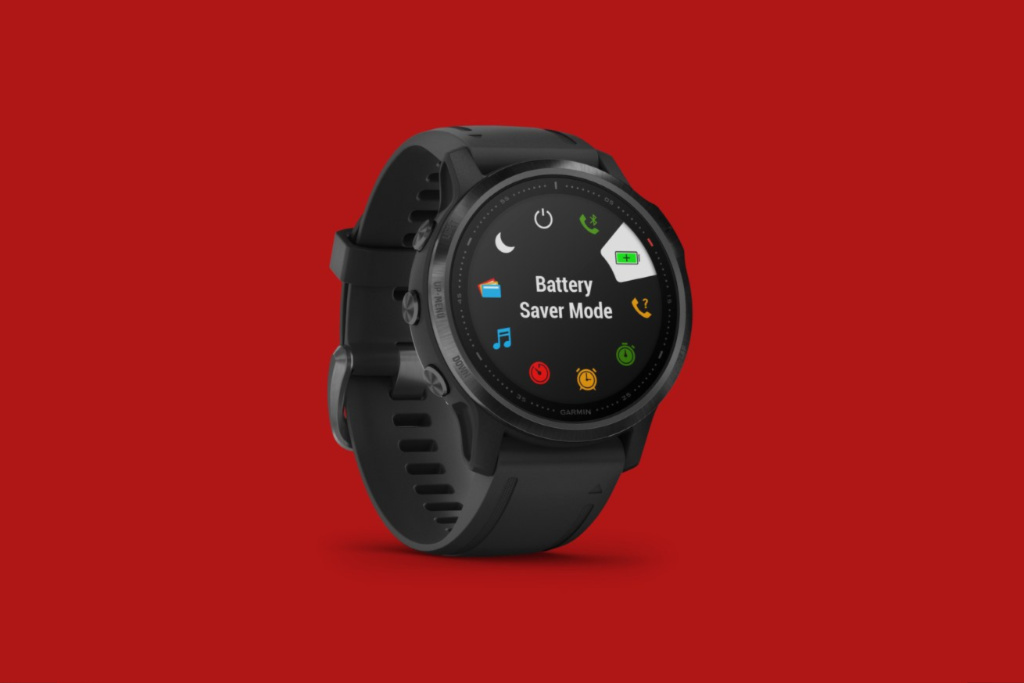 Source: wired.com
This watch is a perfect gift for any man who loves gadgets.  The Silver with Black Band Garmin 010-02158-00 Fenix 6 sport GPS Watch brings cutting-edge design and performance to your fast-paced lifestyle. It's contoured for a trimmer, more comfortable fit on your wrist, with easy-to-access features that include enhanced wrist heart rate, built-in activity profiles, VO2 max estimates, and more. Plus, you can see how your hard work is paying off with performance metrics and training load balance readings. Satellite navigation and tracking functions combine with a 3-axis compass and barometric altimeter to give you confidence on and off the beaten path. This watch eases from workout to work day with smart notifications to keep you connected and Garmin Pay contactless payments to free you from carrying cash or credit cards. Customizable power manager lets you see and control how various settings and sensors impact battery life, so you can make battery-extending changes on the fly.
Shop our full Garmin Collection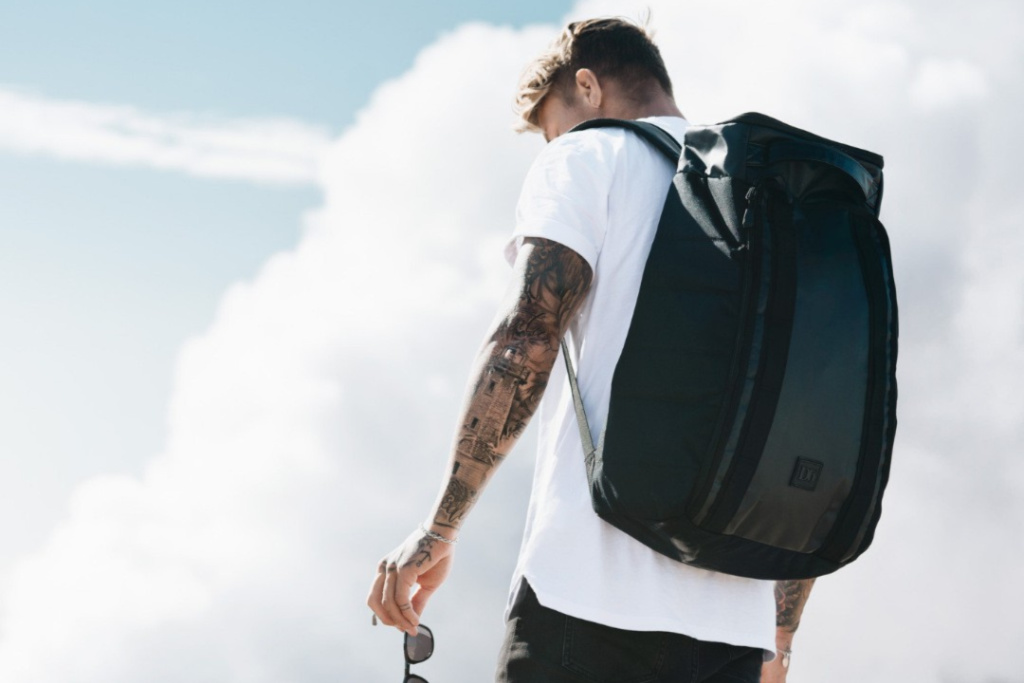 Source: douchebags.com
The Hugger 30L Black Out Backpack is the perfect gift for almost any situation. Surprise this backpack to a student, a traveler or anyone who enjoys purposeful style.  No matter where your travels take you this backpack will suit your needs. With plenty of space an a laptop pocket you will have everything you need! Whether you are going to work or half way across the world you won't regret taking this bag with you.
Shop our full Douchebags Collection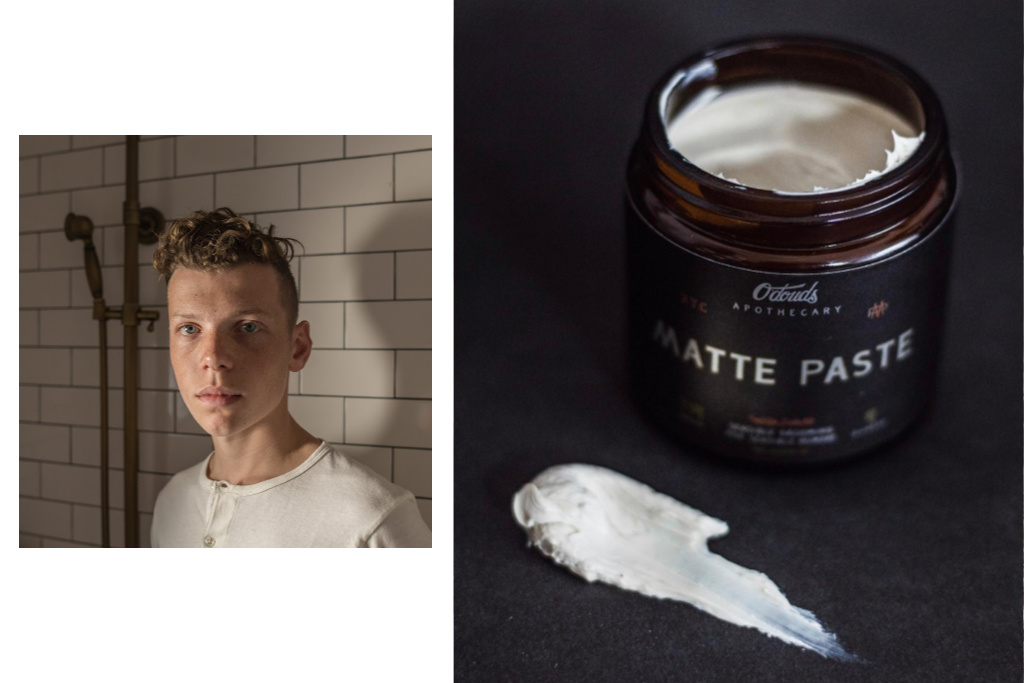 Source: instagram.com/odoudes
You know how important it is to keep your hair healthy and full? When it comes to finding great hair products, look no further than O'douds Apothecary. They have been crafting natural, cruelty-free products since their inception. The benefits of their Matte Paste will show immediately. They provide a cedar citrus scent that will leave a high hold all day long. The matte finish styling cream  is crafted from natural waxes clays and oils to provide strong and healthy hair.
Resource: Best Men's Grooming Products of 2019 | Body + Mind
Shop our full O'douds Collection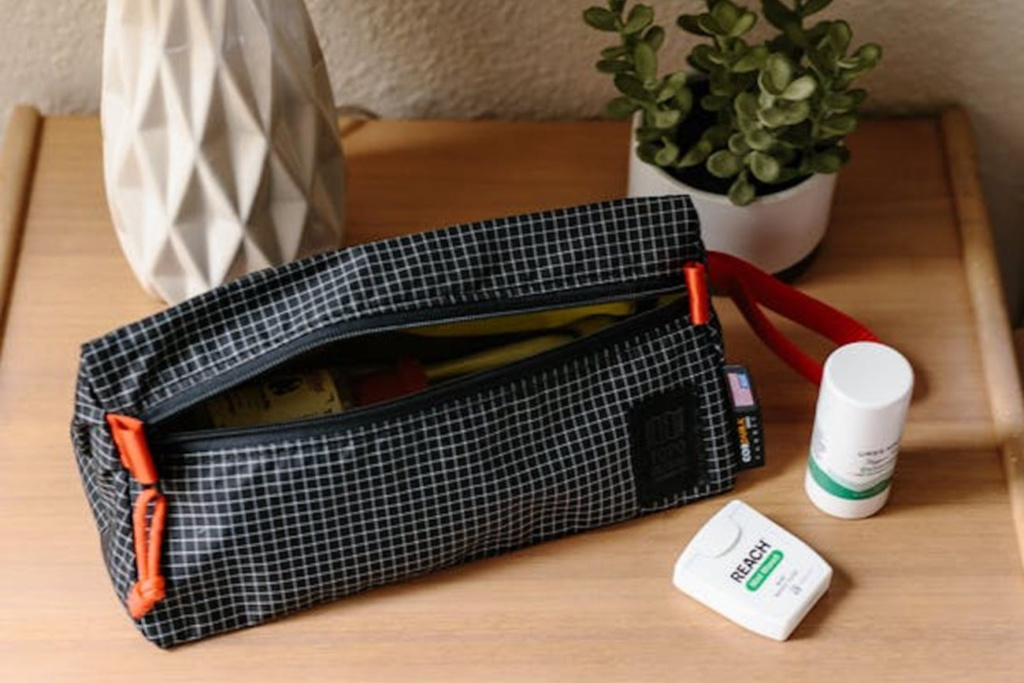 Source: thegadgetflow.com
This is an essential gift for men who travel and need a toiletry bag.  Perfect for college students and adults alike.  Pack like an adult and avoid the awkward unpacking of those disheveled toiletries with the handsome Toiletry Kit from Topo Designs.  Designed with a triangular shape that sits perfectly on any hotel shelf while providing convenient access to everything a man needs.
Shop our full Topo Designs Collection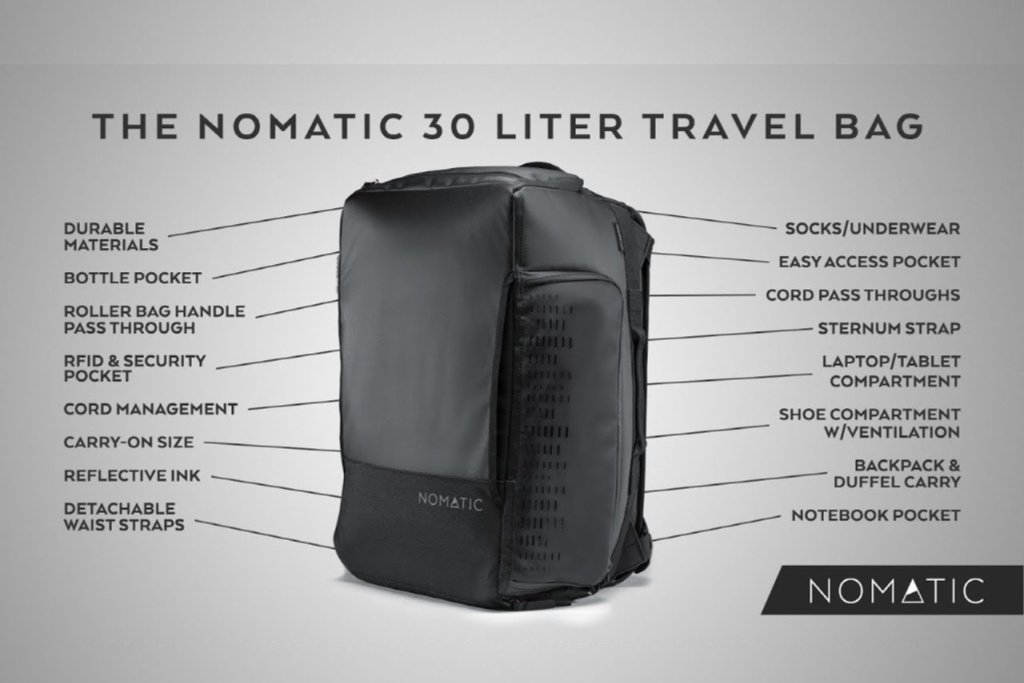 Source: nomatic.com
The ultimate gift for the adventurer.  The NOMATIC 30L Travel Bag is the perfect go anywhere do anything bag. It is made with durable waterproof materials and zippers to handle all weather conditions. The versatile strap system allows you to go from backpack to duffel carry for those times when you need more flexibility. This bag is perfect for those traveling because of its convenient features like a TSA friendly laptop opening and shoe compartment that has a ventilated door. A water resistant flap is included for the shoe compartment to allow you the choose to keep water out on rainy days or allow for ventilation for smelly shoes. Nomatic include their 20+ signature features in this 30L travel bag, the perfect choice for everything from the gym to a weekend vacation.
Resource: What Bag is Best for Traveling? Nomatic vs Douchbags
Shop our full Nomatic Collection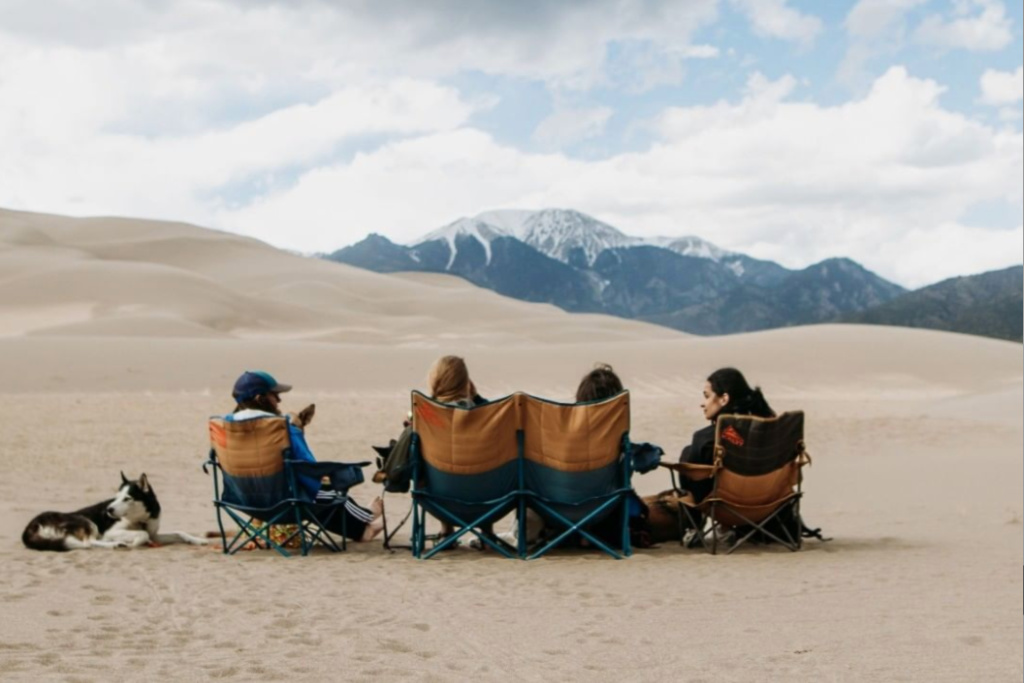 Source: instagram.com/keltybuilt
Kelty LoveSeat - camping folding chair for outdoor recreation, camping, beach or music festival. Increased comfort provides adjustable armrests and pockets for drinks.With a powder-coated steel frame, and quilted, 600D polyester skin, this LoveSeat Chair will graciously accept a front porch retirement after seasons of use.Cuddling up around the campfire has never been so easy. With adjustable arms and dual beverage holders, the Kelty Loveseat is built for two and well-suited for an outdoor cuddle puddle.
Shop our full Kelty Collection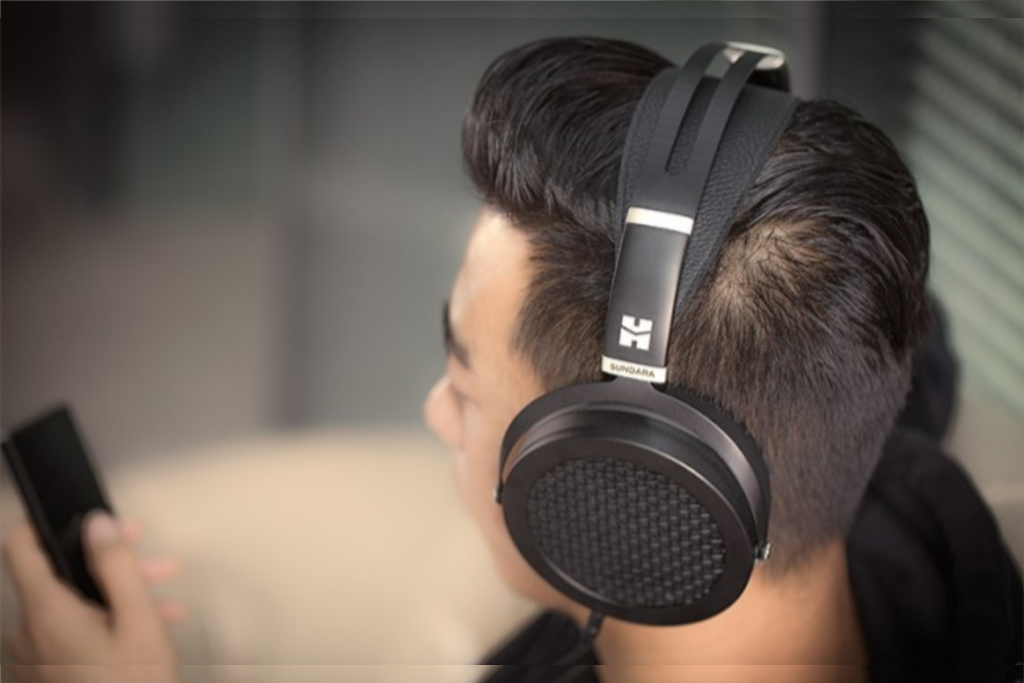 Source: hifiman.com
The Sanskrit word "sundara" literally means "beautiful" and the all new Planar Magnetic headphone fit this description in every way. Featuring newly developed diaphragm that is 80% thinner than the previous series resulting in a wider frequency response, faster and more detailed with the weight spreading strap for outstanding comfort but with a more fashion conscious look with its sleek and sumptuous matte black finish. 3.5mm Headphone connector for enhanced durability. The SUNDARA is built to take the rigors of urban street life. The SUNDARA is as tough as it is beautiful.
Shop our full HiFiMan Collection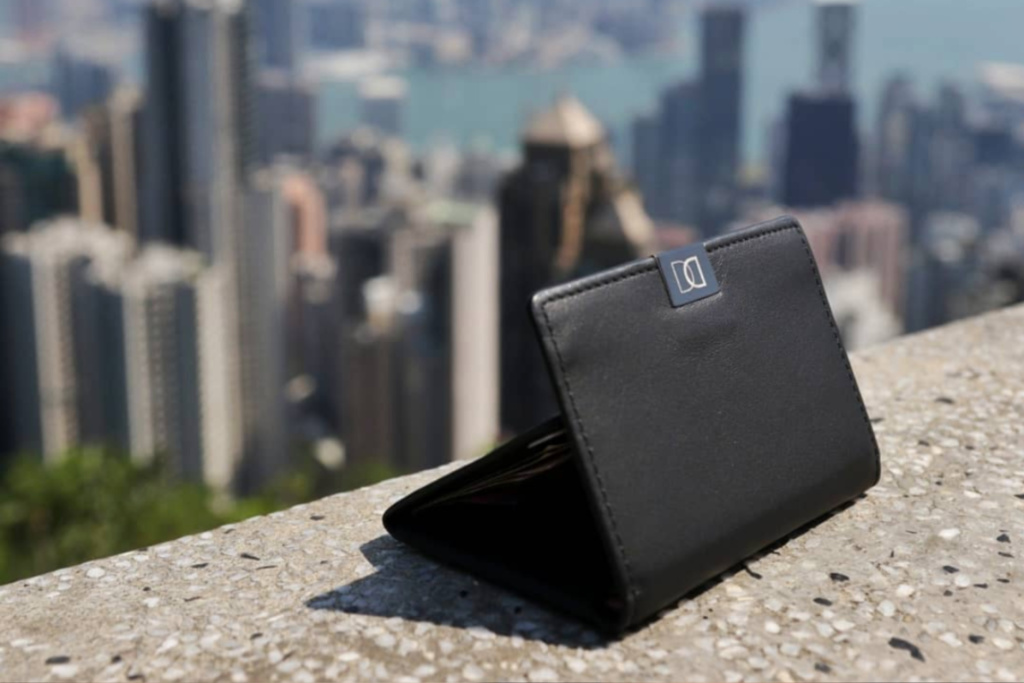 Source: instagram.com/dunwallets
The black and gold Original Leather Bi-Fold Wallet from DUN Wallets is the world's thinnest wallet! A minimalistic Dutch design that is durable, stylish and functional. Featuring a gold stainless steel metal clip. This ultra thin black leather billfold is handmade in Europe from high quality leather. The thin design is perfect for fitting your wallet comfortably in any pocket while still holding everything you need!
Shop our full DUN Wallets Collection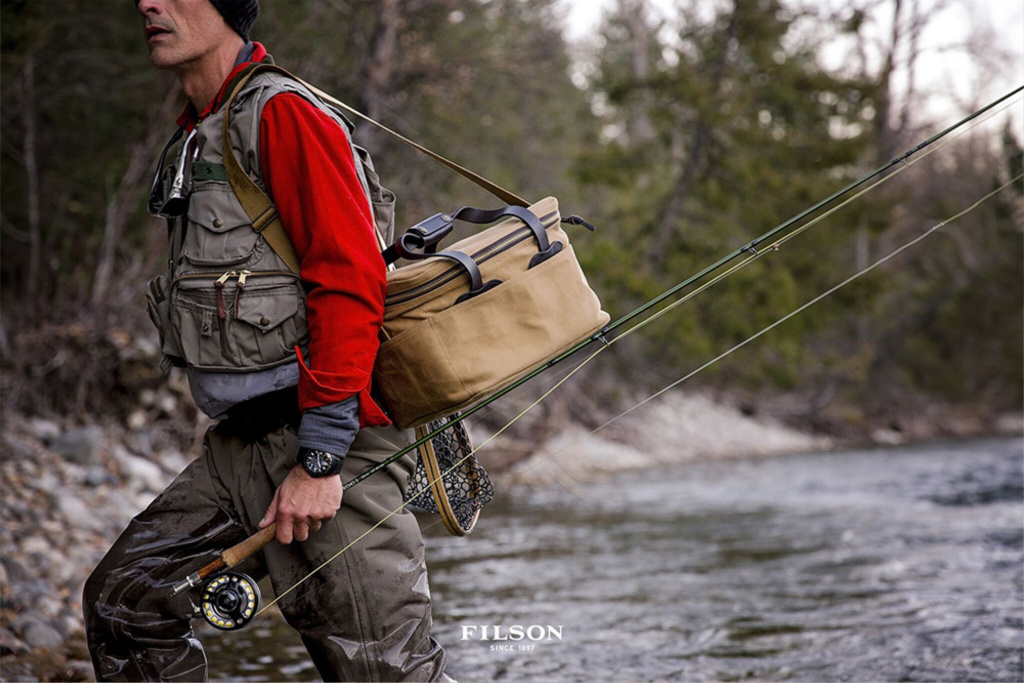 Source: filson.com
Travel Easy. Filson's soft-sided cooler has a heavy-duty insulated lining throughout, to keep lunch cold. It's made with water-repellent oil tin cloth and has a nylon webbing shoulder straps for easy carrying.
Shop our full Filson Collection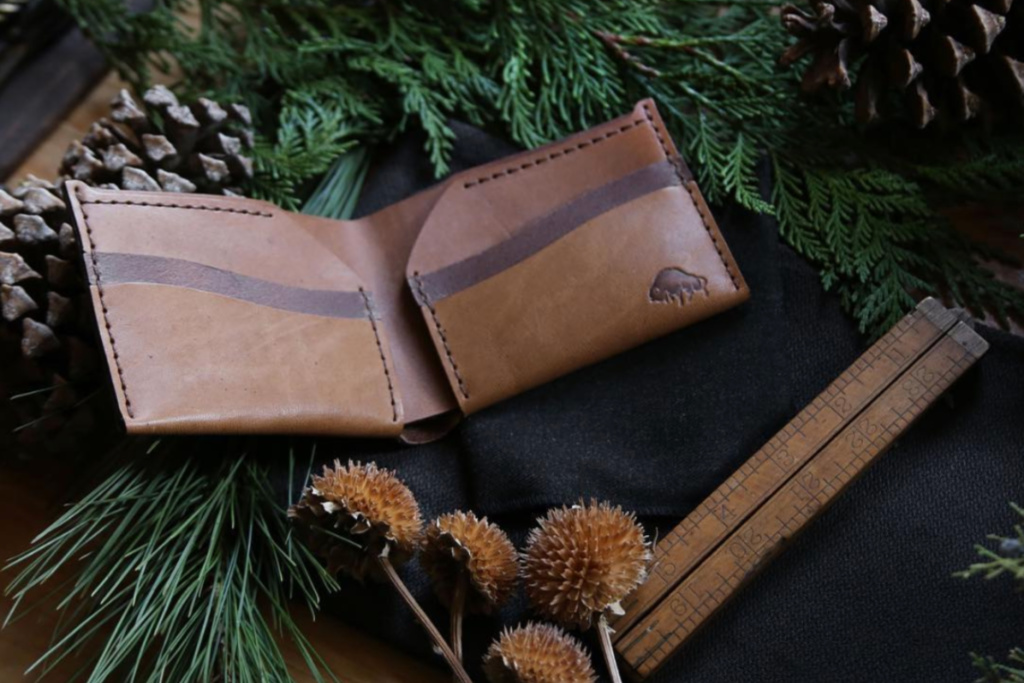 Source: instagram.com/ezraarthur
Ezra Arthur is the only destination for specialty handcrafted lifestyle products made with exceptional care and selectively chosen and tested American-sourced materials. The No. 6 Wallet in Jet Top Stitch by Ezra Arthur features an interlocking pocket design embossed with the Ezra Arthur brand on the interior. The numerous slots allows you to keep your key belongings organized while complementing your classic style. 
Shop our full Ezra Arthur Collection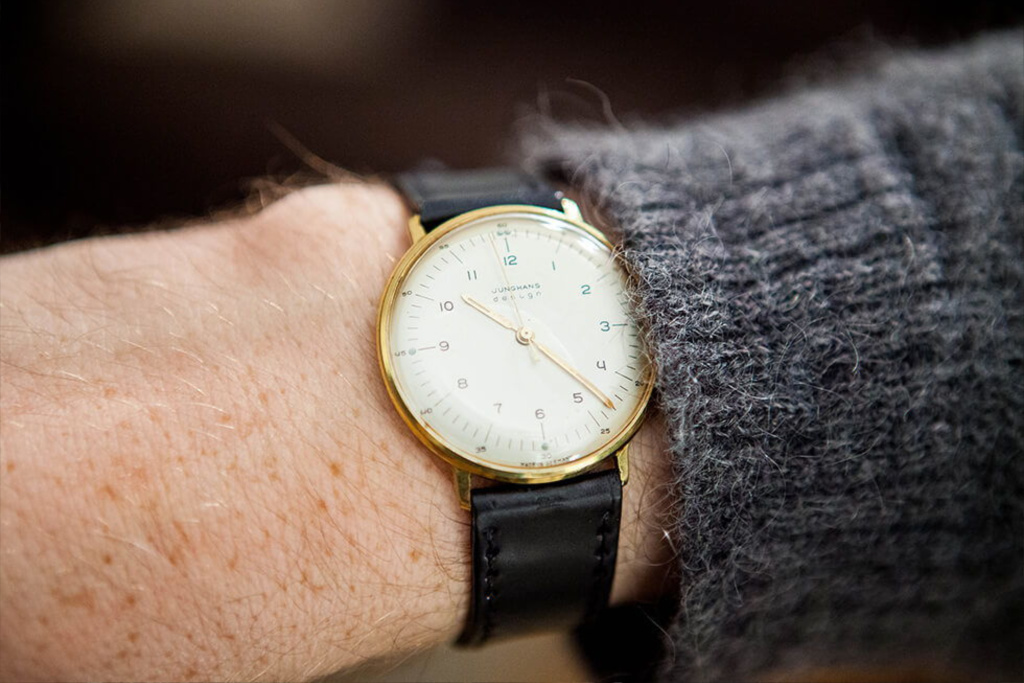 Source: montredo.com
His work is characterized by a clarity of design and precise proportions which are unrivaled to this day, and in 1962, Max Bill created mechanical wristwatches for Junghans. These impressive timepieces are renowned not only for their aesthetic design, but also their precision. Now, these exceptional and exclusive models have been revived by Junghans with their original Max Bill design. The Max Bill Quartz Watch is a beautifully elegant timepiece with date function and modern display on a comfortable yet durable brown calfskin strap.
Shop our full Junghans Collection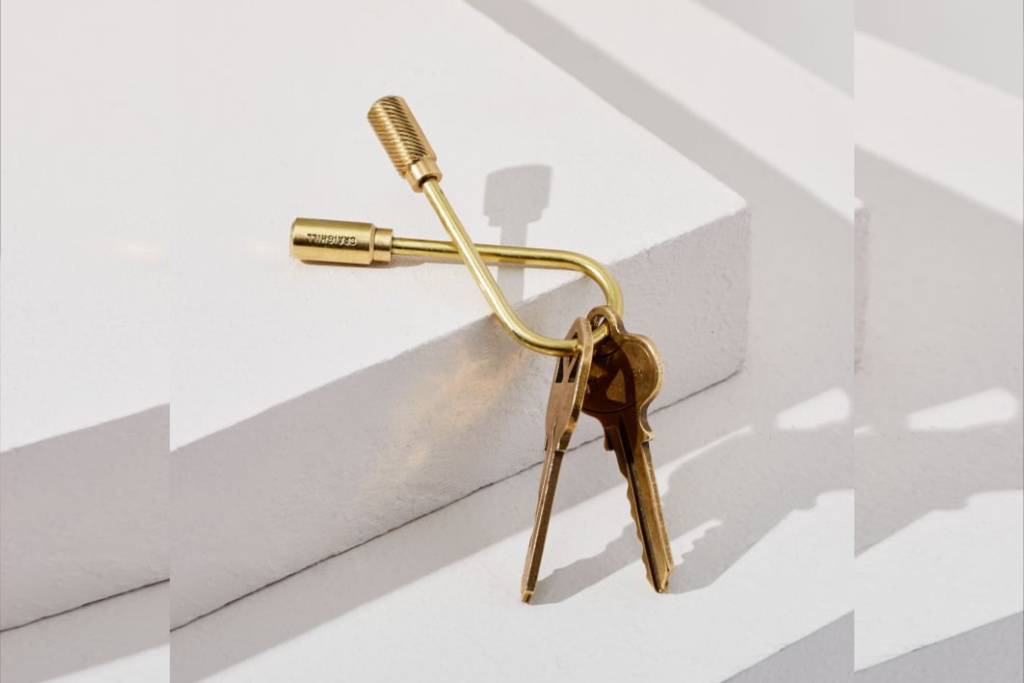 Source: westelm.com
The Craighill Brass Closed Helix Keyring is a timeless design. This is a helix-shaped brass wire with turned end-caps. Simply unscrew the knurled side to add or remove keys.
Resource: Curious about Craighill? Objects That Ignite a Sense of Wonder.
Shop our full Craighill Collection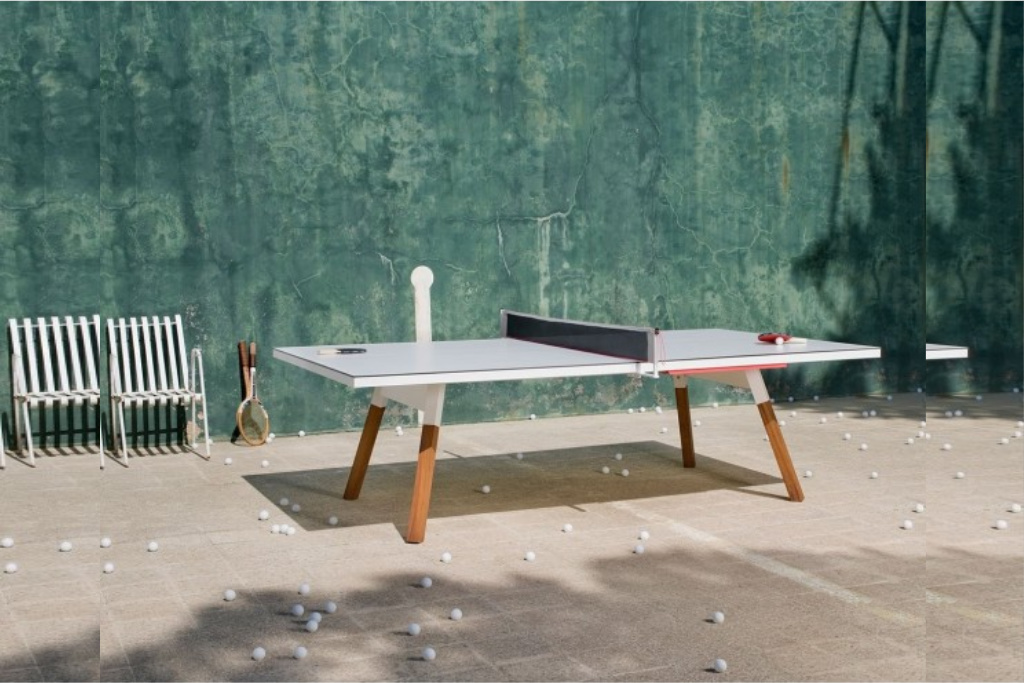 Source: rs-barcelona.com
The RS Barcelona You and Me Ping Pong Table with playing surface, elegant design and robust structure that gives it full playability. Proving more versatile than just a ping-pong table, the You And Me also functions as a large dining table, a conference table for the board room, or as a general use side table or play surface. All the sportiness that it gets from the net, the bats, and the balls, can be put in the side drawer and hidden away completely. Built from high-quality materials, with its surface made of steel and laminate and legs of iroko or walnut or oak wood, the table is for outdoor or indoor use. Assembly is rather quick on these You and Me Ping Pong table. Just attach the legs and net system and you are ready to play. You and Me Ping-Pong Table is the perfect game for bringing family and friends together.
Shop our full RS Barcelona Collection
Not sure what gift to get, why not a Sportique Gift Card?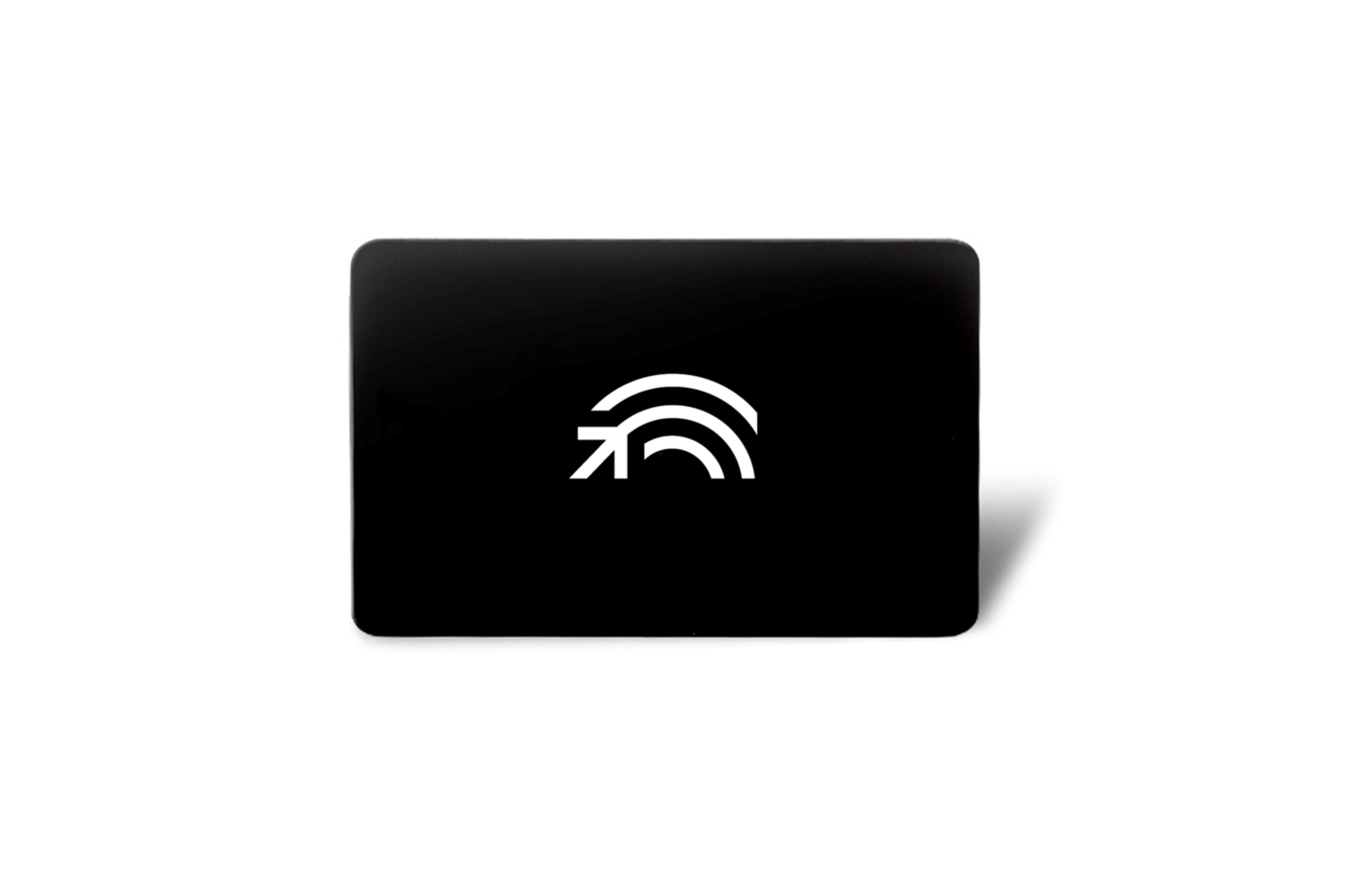 Give someone the gift of choice with a Sportique.com Gift Card. Not only will they love it, but it only gets better with time as we're constantly adding new products to the website.
Leave a comment