Top 7 Luminox Watches Great for Men | Outdoor + Adventure
"Every man's life ends the same way. It is only the details of how he lived and how he died that distinguish one man from another."
— Ernest Hemingway
If you're considering a tactical watch, Luminox is great for men who love a sense of adventure.  
In fact, the adventure lies in our daily challenges.  From trekking an 8 mile hike in the Redwood Forest or a long commute home on BART, it's important to have a reliable timepiece that is as tough as our days.
Luminox watches are known to be rugged & functional, making them the perfect outdoor watch for 2019. 
Notably, Luminox is the official sponsor of the Icelandic Association for Search And Rescue. They've been supplying the American Navy Sea, Air and Land (SEAL) teams and recently building on its support for rescue services through Heliswiss International partnerships.
Offering you four lines of water resistant watches, labeled "Sea", "Air", "Land" and "Space," you don't have to be navigating hazardous oceans or facing dangerous nature conditions to appreciate the style & quality of these well-crafted timepieces.
From casual use to specific outdoor durability, these Swiss-made watches are excellent conversation starters.


We've selected the most popular Luminox watches for this list, providing you a perfect balance of style, functionality & technology. So, whichever watch suits your lifestyle, you'll be sure to feel confident and prepared to navigate your personal heroic journey.
Looking for a more classic and simple time piece? 
Check out the 10 best minimalist watches.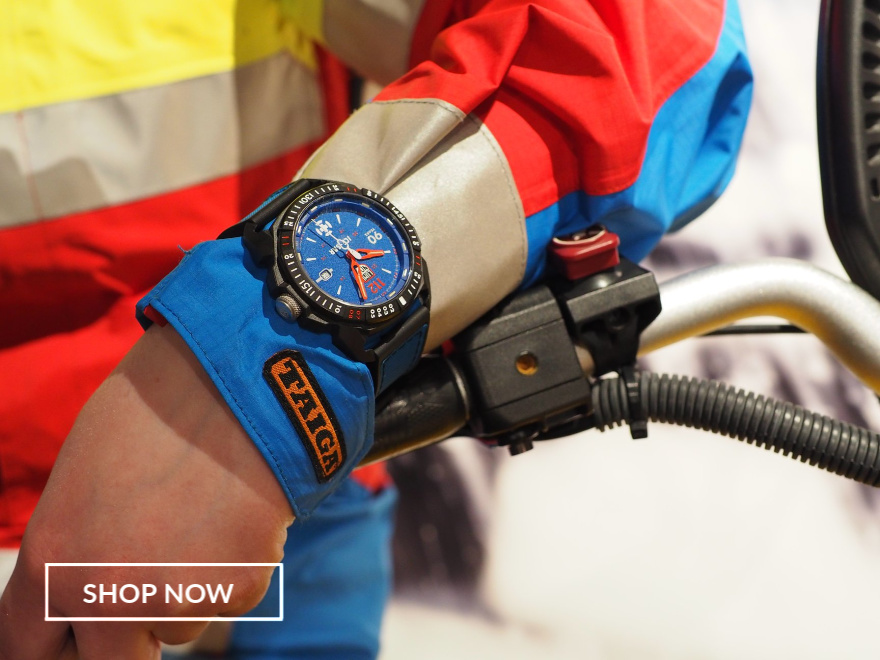 This water-resistant Luminox 1003 watch is part of the Land series.
An all around men's tactical watch, it comes at no surprise that this well crafted stainless steel timepiece is number one on our list.
The black genuine rubber signature strap with black textile inlay gives this watch a sleek & durable look.
Designed with a sapphire anti-reflection coating, this LAND series watch can endure performances 660 feet underwater so you're safe wearing this watch at the beach or pool.
The Land Ice-War Arctic 1003 Watch is a great everyday watch for the man looking for a timepiece he can wear to work, play & adventure.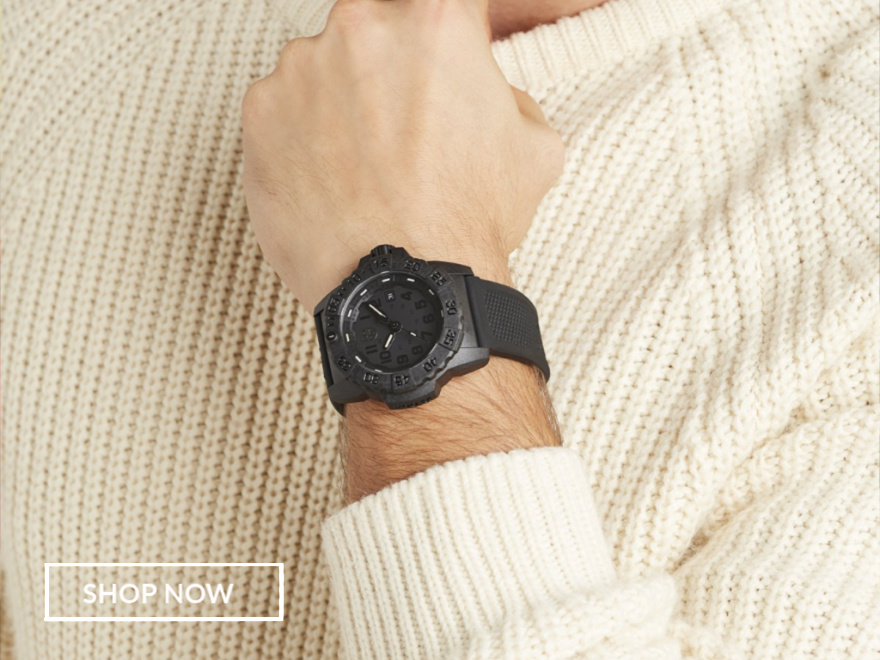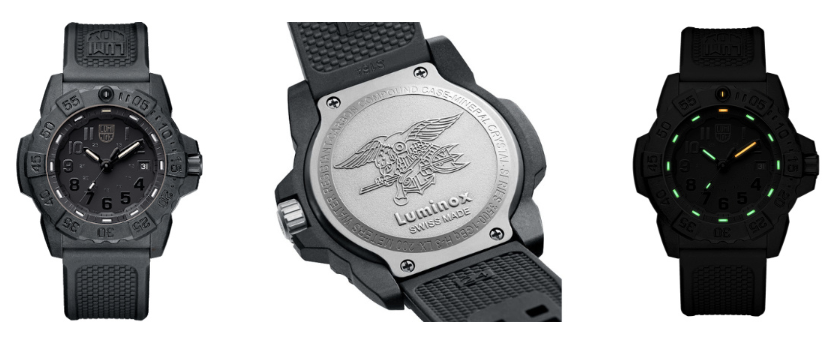 The Navy Seal 3500 Series is the new generation of the best-selling Navy Seal Timepiece.
Luminox has a well-earned reputation for producing exceptional, durable and functional watches.  An ideal choice for backpackers, divers, and sportsmen alike.
With a more robust 45 mm dial, lightweight CARBONOX™ casing and Swiss Quartz movement retains the most iconic elements of its predecessor.
The All Black Navy Seal 3500 Series Watch is exquisitely crafted and incorporates a sleek style for any occasion.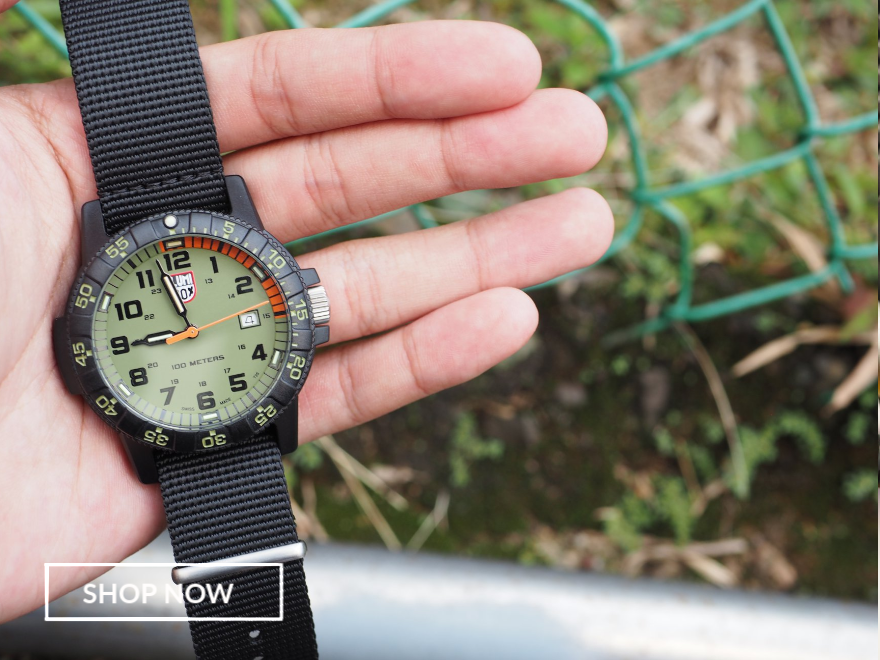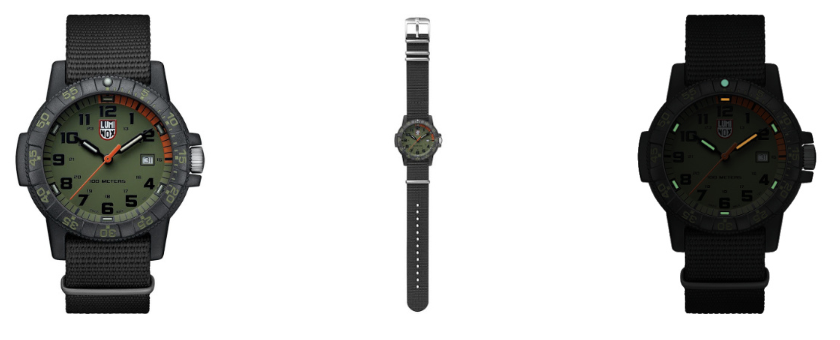 captures the military aesthetic and quality construction that has made Luminox world famous. 
The tough and reliable Luminox case design has the resemblance of a turtle's shell, providing more than just style in its line of features.
This watch is great for nighttime use.
A notable feature for this time piece is the self-powered illumination system, making dark nights brighter.
With a black nylon strap and a stainless steel double-gasket protected crown, the Sea Turtle collection is a great go-to watch for anyone looking for an affordable lightweight & reliable watch.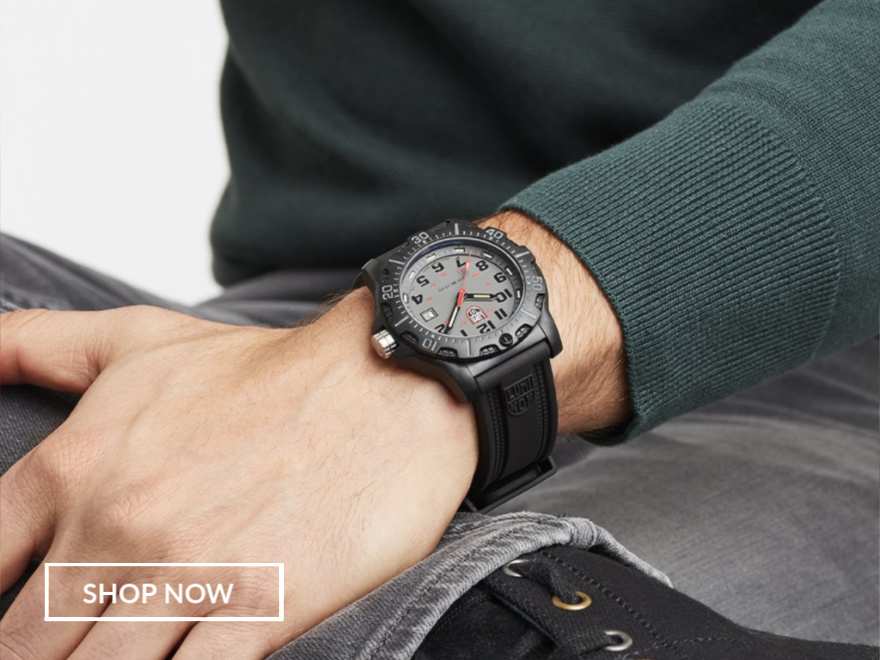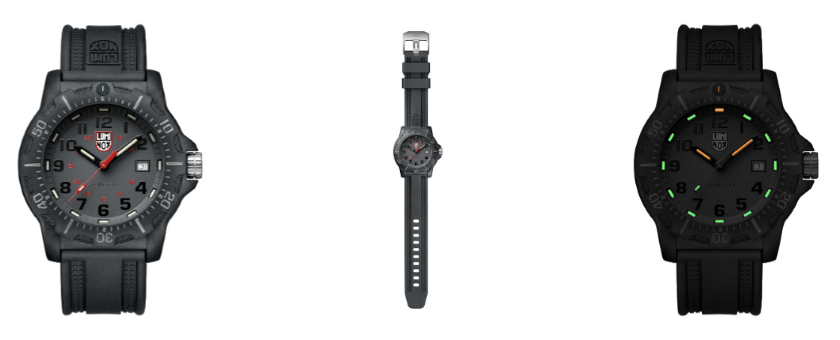 Wear this watch with confidence, the Black Ops Automatic 8882 Watch is most notable for being sturdy and long lasting.
This 45mm watch was made with a Carbon Compound case and a stainless steel case back.  This watch has proven water proof, scratch resistant, comfortable and precise.
With an antireflective sapphire crystal, time is easily readable and waiting to be told.
This Swiss made timepiece has all the refined details like a highly durable webbing band, a brush stainless steel buckle and self-power dial illumination.
Perfect for workouts, camping or a day out on the job, the Black Ops Automatic 8882 watch doesn't compensate style for its functionality.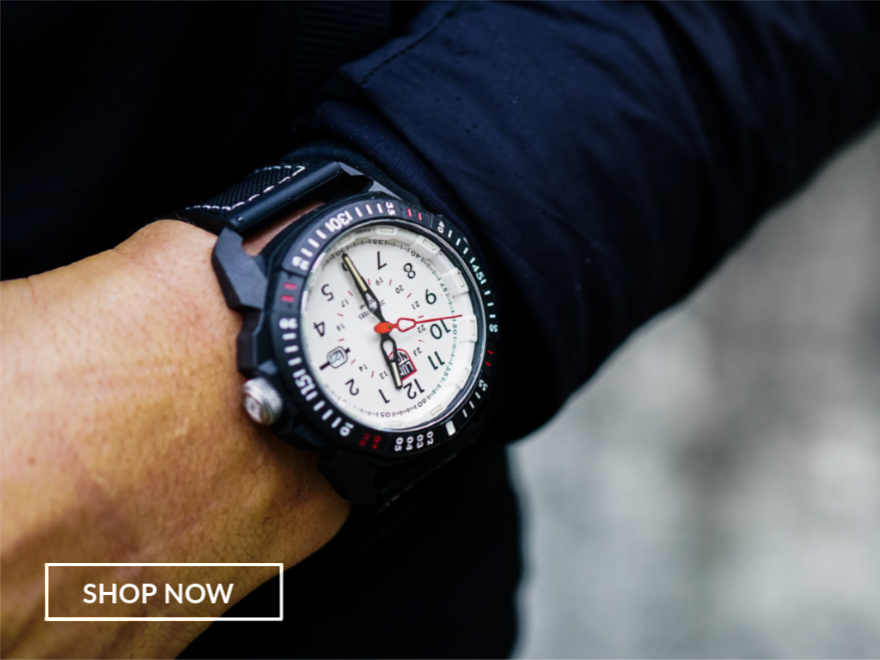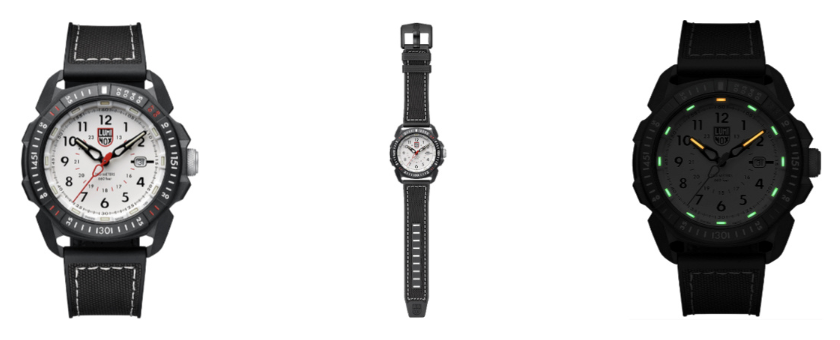 The water-resistant Luminox 1007 watch is part of the LAND series.
With the Black stitching and CARBONOX™ signature buckle, this Swiss Made watch is ideal for any daring escapade.
The black genuine rubber signature strap with black textile inlay provides a sporty, comfortable look that easily transitions from working in the office to playing out on the field.
The Luminox self-powered illumination is made to last with a constant glow for up to 25 years.
A more lightweight timepiece for the man who enjoys hiking, biking and other outdoor activities without compromising their style.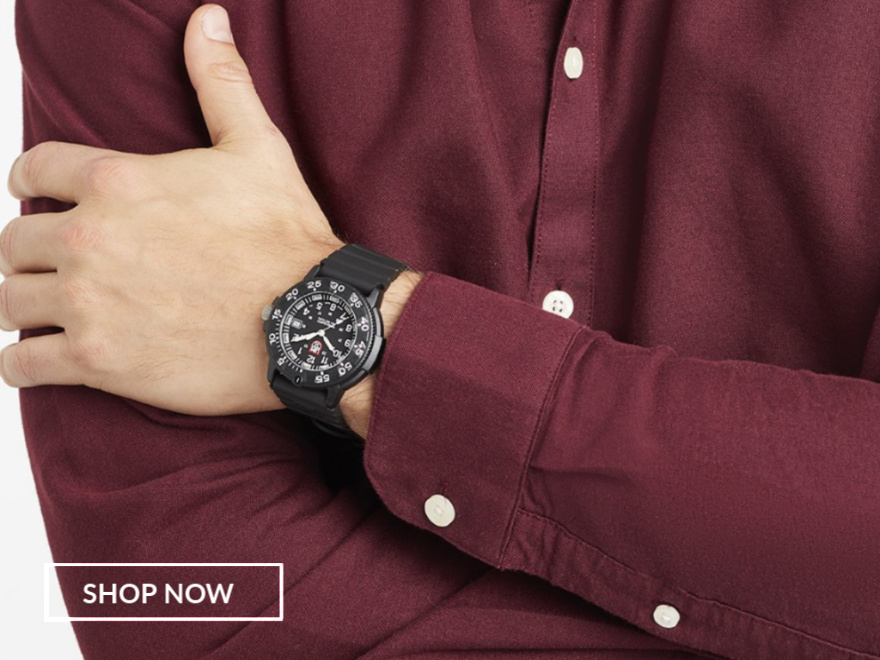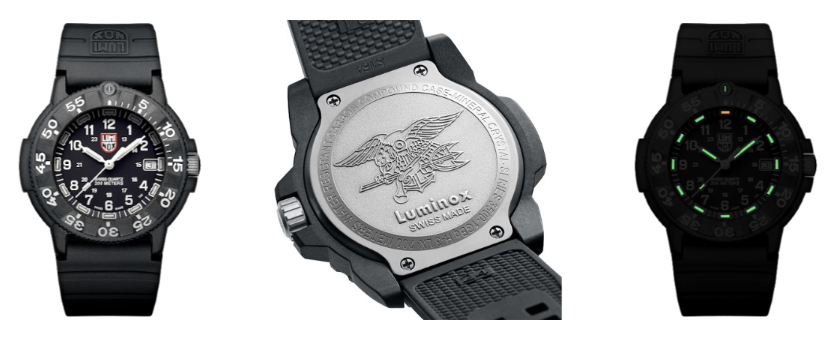 The Luminox 3001 Watch is part of the Navy Seal series and is a statement of diver sophistication.
With carbon reinforced polycarbonate case and CARBONOX™ case with crown-double security gasket, there is no doubt that this timepiece is made to last.
Accurate performance, outstanding illumination and comfortable to wear in or out of water, this timepiece is more than what you expected.
Ideal for the man who isn't afraid to get a little wet and will jump in feet first.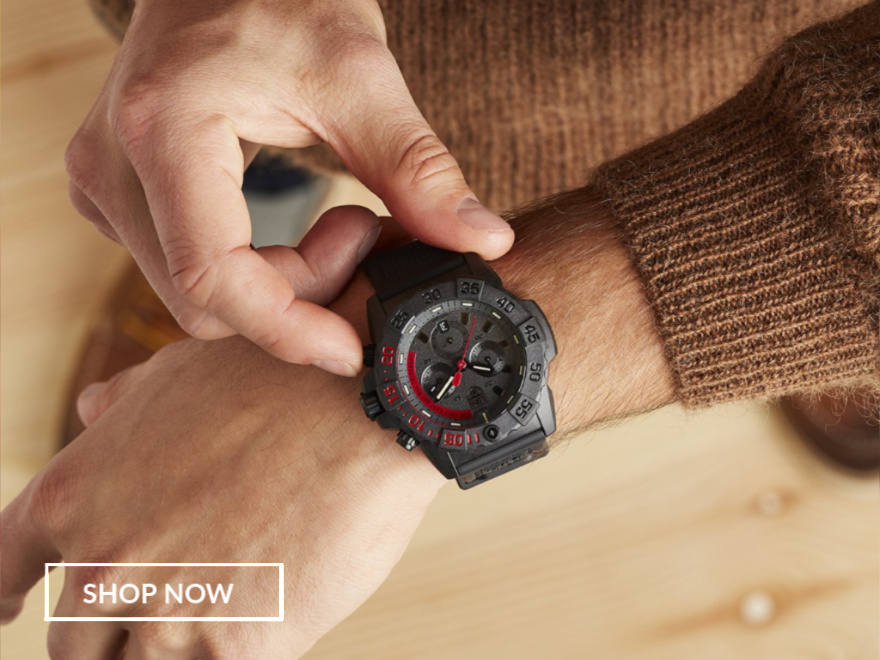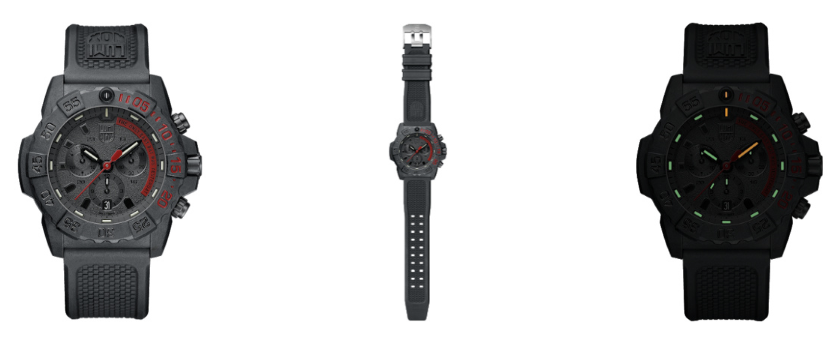 The 3580 Series Navy Seal Watch makes our Top 7 Luminox watches on the list because of Luminox's outstanding formula for durability, style and performance.
Its classic silhouette upgraded with features that prove, time and time again, to be extremely functional for all occasions.
While it was originally designed for the Navy Seal in mind, its striking red accents on the hands, face and dial doesn't jeopardize precision.
Adding to its appeal, the signature CARBONOX™ casing is tough, lightweight and durable.
The Swiss Quartz movement capitalizes on years of careful craftsmanship making this a reliable timepiece for all adventures.
This watch is a sure win for most men.  You can't go wrong with the 3581.EY All Black Mens Watch.
Learn More
Leave a comment